Here is a summary of the life and achievements of Environment minister - Jairam Ramesh.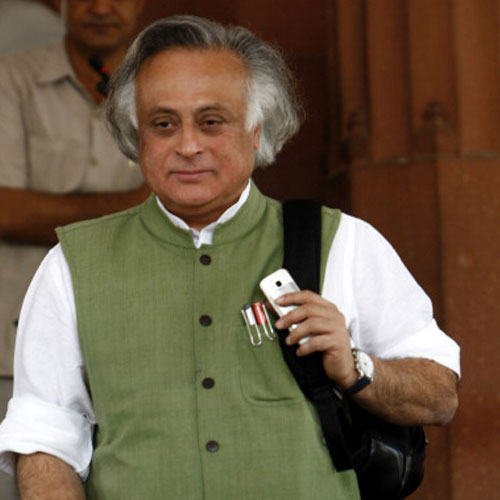 Jairam Ramesh was born on April 9, 1954 at Chikmagalur in Karnataka. He has studied Public Management and Public Policy from the Carnegie Mellon University; Technology policy, Economics, Engineering and Management from the Massachusetts Institute of Technology (MIT) and is a graduate from IIT Bombay in 1975 with a B.Tech. in Mechanical Engineering. In 2001, IIT Bombay presented him with the Distinguished Alumnus Award.
Ramesh, an economist by profession, is the Minister of Rural Development since July 13, 2011 and is the Member of Parliament representing Andhra Pradesh state in the Rajya Sabha since June 2004.
He was the Minister of State for Commerce and Industry as well as the Minister of State for Power in the last Congress Party and was in-charge of Minister Of State from Ministry Of Environment and Forests in UPA-II.
Ramesh had earlier been the Advisor to the Finance Minister during 1996-98; the Deputy Chairman of the Planning Commission during 1992-94 and also to the Prime Minister in 1991.
He has also served in the Planning Commission, Ministry of Industry and other economic departments of the Central Government. He has also been a pioneer in putting forward the Green India initiative during his stint as the Union Minister of Environment & Forests.
Ramesh has authored a number of key government reports in areas as diverse as energy, technology, capital goods, industrial policy and telecom.
He has been a founding member of the Indian School of Business in Hyderabad promoted by the Wharton School, London Business School, and Kellogg School of Management and is a member of the International Council of the New York-based Asia Society.
Inputs from: Press Information Bureau, Government of India