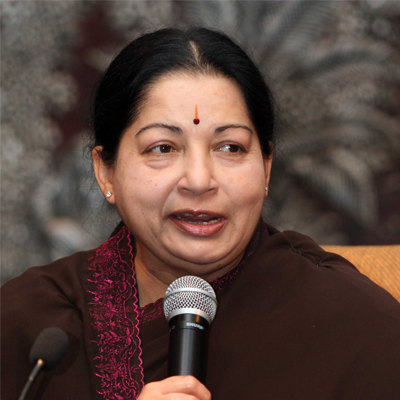 The ruling All India All India Anna Dravida Munnetra Kazhagam (AIADMK) today slammed the Election Commission (EC) decision to order repoll in two polling stations under Salem and Namakkal Parliamentary constituencies, terming it as "against the canons of propriety of the election process".
"No protests or complaints were registered by any of the political parties or anyone else in respect of both these polling stations.When this is so, the belated and inexplicable move of the EC to order a repoll abruptly with less than 48 hours notice does not appear warranted", AIADMK General Secretary and Tamil Nadu Chief Minister Jayalalithaa said in a letter to Chief Election Commissioner V S Sampath.
Further decrying the EC's decision, she said, "Such delayed actions raise unnecessary apprehensions about the fair conduct of the poll process. Hence it would have been appropriate if such an action had been avoided".
She expressed surprise that the EC has taken a decision to repoll after a gap of 12 days as 39 Lok Sabha constituencies went to polls on April 24 in the State.
She complained that enough time have not been given for sufficient publicity to enable the voters of these two polling stations to turn out in large numbers and participate in the polling process.
Yesterday, the Election Commission ordered repoll in two polling stations of Salem North Assembly segment in Salem and another booth in Tiruchengodu in Namakkal following malfunction of Electronic Voting Machine (EVM).