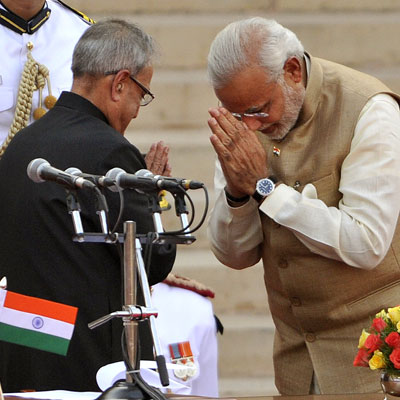 Social media had been put to its best usage when India went into Elections in 2014. Inspired by Barack Obama's strategy in US campaigns and using this platform as a tool to initiate change, Narendra Modi became the epitome of tweeting and hashtagging way before the actual polls took place.
Indians would very well agree to the fact that Social Media should get 50% of credits for the formation of the new government under Narendra Modi. But ever since he took over his new offices, NaMo got an upgraded account to a @PMO. Read More.
The buck doesn't stop with Modi putting selfies, updating about his trips or tweeting about the advancements by the new government. Just a few days back, the Information and Broadcasting Ministry (I&B) under the Modi regime urged the Defence Ministry to be active on social media inorder to increase its reach to the public. Read More.
Be it ministries or ministers, almost everyone in the new government have strengthened their social visibility. And abiding by the recent developments, even the country's first citizen Pranab Mukherjee made his debut as the first President to have a Twitter account on 1 July,2014 late afternoon.
Within hours of going live, his page @RashtrapatiBhvn received as much as 10.5k followers. This is his official page handled by his Secretariat and every tweet going under his signature.
The President is definitely doing his best to fit the peg in the new government. Read More.