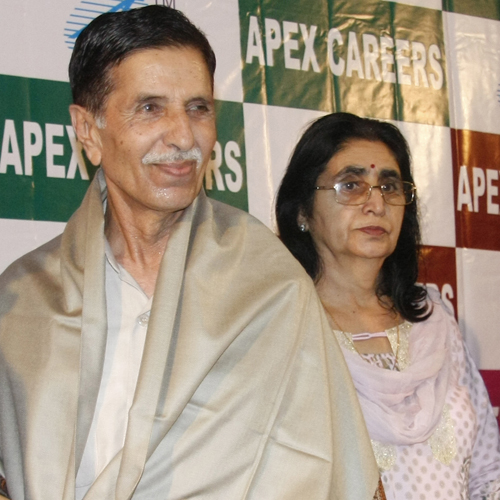 BJP's Prime Ministerial candidate Narendra Modi's comment "Where will more Vikram Batras come from?" and "Yeh dil maange more" have created a war of words between the Batra family and Bharatiya Janata party leaders.
While the Batra family has made its dissent clear on the issue, BJP supporters and the party leaders have been trying to attack Kamal Batra over her personal affiliation to Aam Aadmi party (AAP).
Narendra Modi had accused the Congress of betraying India's soldiers by stating, Not only was Modi using Vikram's name but also playing with Indian army's sentiments and politicising the whole tirade against Congress and involving them.
The Kargil war issue had been politicised earlier and played along into communal politics when SP leader Azam Khan had made a statement that Kargil war was fought and won only by Muslim soldiers. This comment had drawn Election Commission's ire and a blanket ban.
BJP has been trying to cover a huge canvass of topics and issues to woo voters in recent past. But, this 'Dil Maange more' comment may backfire for Narendra Modi as he invoked an army matryr and his party workers took the battle centerstage by commenting in a crude fashion.
Captain Vikram Batra's mother Kamal Kanta Batra is contesting elections on AAP's ticket from Hamirpur, Himachal Pradesh. She is running for Parliament for the first time from a town known for its large concentration of ex-servicemen and serving soldiers.
When Kamal Batra opposed Modi's comments, BJP leader Meenakshi Lekhi came out and attacked her vociferously. She said, "'Dil Maange More' is not a copyright of the Vikram Batra's family."
One Sunil Shibad on twitter targetted Kamal Batra with a snidy tweet stating, "I respect and honor Vikram Batra and Indian Army, but why is #AAP Mrs K Batra stooping to playing cheap politics?."
Another Maddy (@indiancevalier) targetted media and stated, " Media is now using emotional manipulation. Soldier Vikram batra Mother writing against evil PM candidate."
"Vikrambatra Batra's dad says Modi is politicising his son's martyrdom. But he forgot to mention that his wife is contesting on aap ticket," said another user Vishwanath.
dna spoke to an ex-army personnel and a practising lawyer at Punjab and Haryana court on the issue:
*Narendra Modi invoked Kargil soldier Vikram Batra's name while seeking votes. Was it unfair?
Navdeep Singh: I feel that Narendra Modi may not have invoked Captain Batra's name in the sense of opposing the martyr's mother. Since Late Capt Vikram Batra PVC was from Himachal and is pride of our nation, Modi probably referred to him in view of the energetic war-cry made famous by him. Modi is well known for his respect for his armed forces and I do not feel he would indulge in any impolite gesture towards the family.
*BJP leader Meenakshi Lekhi targetted Kamal Batra and even social media is abuzz with people targetting her. isn't it insensitive and unfair?
Navdeep Singh: It is absolutely insensitive for anyone to attack a martyr's mother in view of the supreme sacrifice of her son. It is a free country- a democracy, and it is unhealthy to attack people based on political choices or affiliations. I also feel that there should be no political controversy around a martyr and more than BJP or AAP, it is those who are on the ringside who are inciting emotions.
Political workers should take a cue from the healthy environment of mutual respect promoted by Gul Panag in Chandigarh vis-a-vis her BJP opponent, and vice-versa too.
Why is criticism against Kamal Batra unfair?
*Freedom of choice: Mrs Kamal Batra has her personal affiliation and choice to select any party and decide if she wants to contest elections or not. It is part of her fundamental rights and no one can hold her responsible for that and attack her.
*Insensitivity: After her son sacrificed himself for India's war at Kargil, a mother does not need criticism years later. It is not only inhuman but also uncalled for and people should definitely refrain from targetting her.
*Blame-game: It was not her fault that a controversy erupted over what Narendra Modi said. She did not use her son's name for publicity or political betterment.
*Personal space: Memories related to their deceased son are personal for the family and people should not use harsh criticism against her or family members.
Its time everyone got a bit more humane towards others and not vehemently politically motivated during these elections!