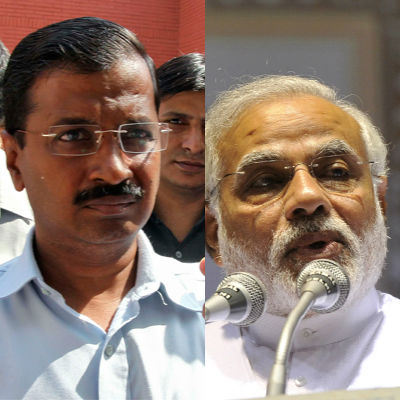 The Delhi Legislative Assembly has been stuck in limbo ever since Aam Aadmi Party (AAP) leader Arvind Kejriwal tendered his resignation as chief minister in February 2014. And the impatience among major political parties to grab the seat of power is growing everyday.
In an apparent bid to avoid new Assembly elections, the Bharatiya Janata Party (BJP) has allegedly been trying to poach AAP MLAs. If top AAP leaders and members are to be believed, the BJP is trying hard to make AAP MLAs defect from their seats so that they gain over the Delhi parliament.
Kejriwal had alleged that eight of the AAP's MLAs were contacted by the BJP, but remained assured of his party members' loyalty. He had said in a recent interview, "The BJP people are contacting our MLAs. They have contacted our eight MLAs in the last four-five days and they are trying to break them away. But they do not know the stuff AAP MLAs are made of."
Senior AAP leader Manish Sisodia asserted that he knew about the BJP's attempts to break away the party's MLAs but he too was sure that the BJP would not succeed.
On Wednesday, AAP MLA Rajesh Garg claimed he had evidence of the BJP offering him to defect from the party. He added that he would be exposing the BJP of its attempt to poach AAP MLAs. ​"That the BJP can fall to such level is not at all surprising," he said.
He even went on to explain the BJP's motives, saying, "They said that they have 29 MLAs and if somehow five MLAs abstain then they would be able to form a government. Or if five MLAs risk their seat, saying that they wouldn't be MLA's, then the BJP will form the government, and will give the MLAs, who supported them tickets, so that they can become MLAs again."
The AAP and Congress too were in talks to form a coalition government earlier. The Congress however backed out as it did not want a repeat of the earlier fallout with the AAP.