Undeterred by opposition boycott back at home, Rajya Sabha deputy chairman will be the lead speaker at the mega event.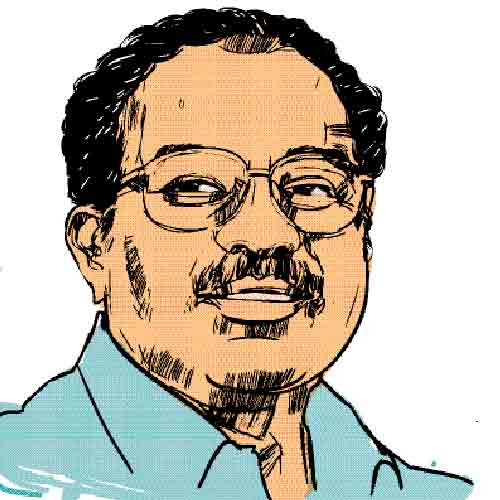 Rajya Sabha deputy chairman PJ Kurien, who is battling rape charges, would represent India at a global conference to discuss issues related to women and their empowerment. The conference is being attended by 60 parliamentarians from world over.
After Congress refused to dismiss Kurien last February, after the resurfacing of the Suryanelli sex scandal case which has rocked Kerala off and on since 1996, opposition parties in Rajya Sabha have decided not to allow him to preside when the House discusses issues related to women.
The case relates to abduction and serial rape of a 16-year-old schoolgirl of Suryanelli in Kerala by 42 men over 41 days in January-February 1996.
Undeterred by the charges and opposition boycott back home, Kurien will deliver the inaugural address at the 3rd Global Women Deliver conference at Kuala Lumpur, capital of Malaysia.
The event will be attended by the prime minister of Malaysia Datuk Seri Najib Razak among other dignitaries.
The three-day conference from May 28 is touted as the largest global event of the decade to focus on the health and empowerment of women.
Women Deliver is a global advocacy organisation bringing together voices from around the world to call for action to improve the health and well-being of girls and women.
Besides, the European Parliamentary Forum on Population and Development in cooperation with its sister parliamentary networks in Africa, Asia and America will organise a parliamentarians forum during the conference.
The three-day event will also review the progress of Millennium Development Goals, whose deadline of 2015 is fast approaching.
17-yr-old case:16-yr-old raped for 40 days
A 16-year-old girl, resident of the Suryanelli village of Kerala was sexually abused for around 40 days in 1996.
40 people including current Rajya Sabha chairman PJ Kurien are accused in the case.
A special court in Kerala has sentenced 35 persons to rigorous imprisonment in 2000. However, in 2005, the state high court acquitted all of them except one claiming that the girl had consensual sex with them. The Supreme Court reversed the high court's decision in January 2013.
The victim also accused Congress' PJ Kurien of being involved in the case after seeing his photograph in a newspaper, but Kurien was exonerated by the police and the courts. She claimed that he was one of the men who raped her at a guest house at Kumily.
Some new witnesses have now alleged that they too had seen Kurien at the Kumily guest house on the day which the alleged rape took place. Dharmarajan, an accused, absconding since 2002 and arrested in 2013 alleged on the Mathrubhumi TV channel that he himself took Kurien to the guest house in his car.