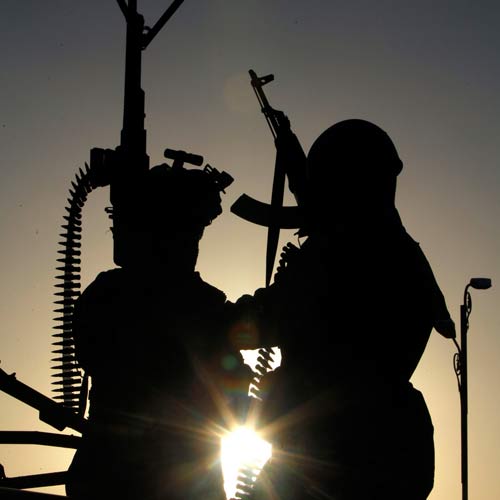 Iraqi Ambassador to India Ahmad Tahseen Ahmed Berwari on Saturday said that the Iraqi authorities are working in close cooperation and coordination with the Indian government to evacuate Indians stuck in the Iraqi cities affected due to ongoing crisis in the country. "We are coordinating with the Indian government and we support any suggestion of the Indian government to evacuate Indians kept or stuck in these cities," said Berwari.
"The relations between the two countries are friendly and historically very strong. Indians residing in Iraq should not feel fear and concerned because the Iraqi community despite the political turmoil would ensure that they are safe," he added.
He pointed out that there are more than ten thousand Indians working with Indian and foreign companies in Iraq and not all of them reside in the cities where situation is not normal. "Iraq is a big country. There is northern part of Iraq in the Kurdish region, which has three big provinces, and Baghdad itself in the southern part. These areas are not safe," Berwari added. "The people residing in areas that are not affected should not feel insecure and concerned. As for the people in areas affected I would advice them to stay indoor and should not take the initiative to leave the city or go to the streets," he said.
He said that authorities are focusing on evacuating two groups, one in Tikrit and other in Mosul. "We are focusing on two groups right now. In Tikrit 46 nurses are stuck. We have tried to convince them to stay in the city till the situation becomes normal and will later evecuate them from the city. We have 40 workers in Mosul. The city is not under government's control right now but our sources have said that they are safe. We are planning on evacuating them also," he added.
On the possibility of Iraqi crisis leading to an oil crisis for India, Berwari said, "The crisis in Iraq is ten days old and so far there is no change in the export of oil to India from Iraq."