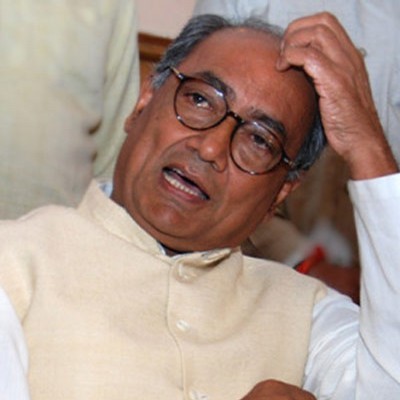 Congress leader Digvijaya Singh stated on Thursday that the Intelligence Bureau needs to prove their reports claiming serious national security threats by foreign funded NGO's like the Greenpeace Foundation. He also demanded that the report should be made public.
The Congress leader said, "Greenpeace Foundation is an International organization that contributes to the environmental issues and I cannot say whether the threats filed by IB are true or not."
The Intelligence Bureau (IB) had submitted a report to the Prime Minister's Office (PMO) that foreign funded NGO's are negatively impacting the economic growth of the country but the Greenpeace Foundation has refuted all the allegations.
Abhishek Pratap of Greenpeace on Wednesday said that "We believe that this report is designed to muzzle and silence civil society who raise voices against injustice to the people and to the environment by asking uncomfortable questions about current model of growth."