Uttar Pradesh has had a poor record in maintaining law and order with the National Crime Records Bureau (NCRB) placing the state as the worst in India in terms of law and order.
The recent communal flare-ups are testaments on how the state administration has done in controlling and preventing such instances. Statistics show that communal violence has only risen in the last couple of years. According to reports, communal incidents doubled from 2012 to 2013 resulting in the death of more than 100 people.
They also suggest that since May, 2014, Uttar Pradesh has seen at least 12 communal clashes.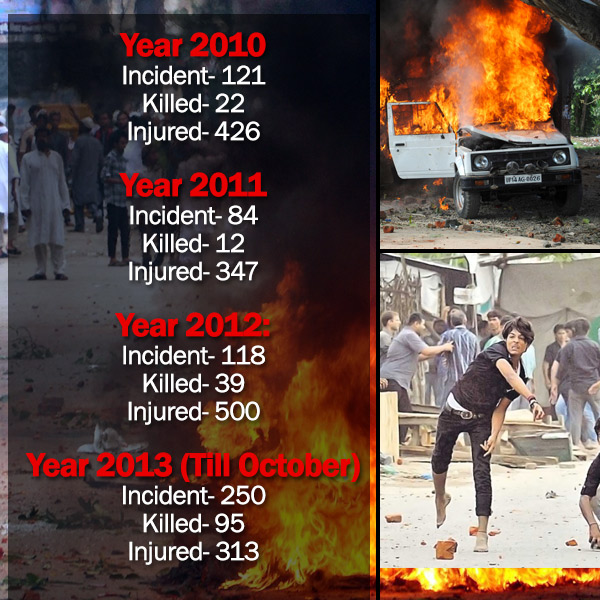 Information published in the Parliament
It is not only the surge in communal violence Akhilesh Yadav has to worry about.
With several reports of crimes against women also coming to the surface in the recent months also show how the state administration has done abysmally in protecting women, marginalised communities in its state.
As per Uttar Pradesh Election Watch and ADR (Association of Democrartic Reforms), Samajwadi Party fielded maximum number of tainted candidates in 2012 assembly elections. The report showed 35%, i.e. 759 out of 2195 candidates analysed had declared pending criminal cases them . The Samajwadi Party had thrown up most number of such candidates (199 out of 401 which close to 50%) in the elections. Uttar Pradesh thus came up top in having the tainted politicians in its administration.
This means most of those safeguarding the state should themselves be put behind the bars.
What doesn't help is the fact that to look after a state 21 crore population, UP has only 1.8 lakh police personnel available.