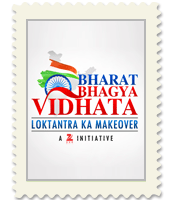 Senior Communist Party of India (Marxist) (CPM) leader and Rajya Sabha member Brinda Karat says failure of policies has weakened the purchasing power of the common man leading to ever rising prices of basic essential commodities.

In an exclusive conversation with Zee Media's guest anchor Ashutosh Rana on Bharat Bhagya Vidhata's Zara HatKe show, the CPM's first women Politburo member dwelt at length on the vexed issue of inflation making a fervent appeal to the policymakers to bring in right policies to check inflation.

Karat, who is also the vice–president of All India Democratic Women's Association (AIDWA), said that "our country has abundant resources but the policymakers are unable to utilise the resources in an effective and planned manner. The resources should be made available to the poor people."

Karat, however, has a different take on the just passed Food Security Bill as a measure to redistribute resources to the poor.

"Food Security Bill was passed after lots of struggle, but there are loopholes in the bill. Food Security Bill is insufficient. The clauses mentioned in the bill are not appropriate," she explained to Rana. Karat defended the bill saying its funding was unnecessarily being made an issue.
"All the levies given to India Inc through tax reliefs should be stopped and the money instead used to fund the pro poor programme," she opined.

She reckons that majority of the income of the poor people in our country goes to meet the basic food necessities and hence other requirements like education and medical bills gets affected.

CPI (M) leader urged on levying more tax on rich people to tackle the monetary crisis in the country.

"Most of the policymakers think of benefitting the corporate at the cost of common man.

Subsidies should be given to the poor people," stressed Karat.

But, who's responsible for the current situation?

"Both the ruling and opposition parties are conspirators behind price rise," she added.

The middlemen have further worsened the situation. Agreeing with view, Karat said, "There are laws in our country to control them, but the corruption at every level helps these culprits to get away easily."

She urged that it is high time that we should spread our domestic market. There is a need to revamp Wholesale Price Index (WPI).

"As far as gas prices are concerned, the government should consider the cost of production as a determining parameter," said Karat.

There should be no tax on petrol and diesel.

"Improper taxation policies are also responsible for inflation. There should be no tax on petrol and diesel," Karat said.

She blamed that the government has failed to check price rise in the country and instead of adopting measures to combat the same, it has invited Wal-Mart Stores to sell commodities at cheaper rates.

She insisted on giving more power to National Agricultural Cooperative Marketing Federation of India (NAFED) and opening of fair price shops across the country to tackle the problem of inflation. Farmers of our country don't get rightly paid for their labour.

"Private sector co-operation is also required to control price rise," added Karat.

Karat requested the people of India to get united and fight against the price rise.

(The Zara HatKe episode airs at 10 pm on Tuesday on Zee News)