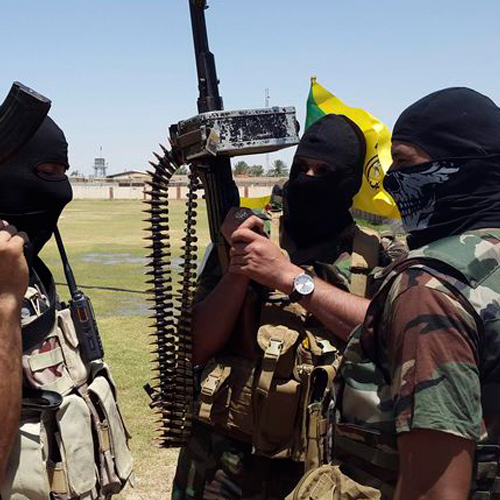 Over 1,800 Indian nationals stuck in Najaf area of Iraq due to widespread violence are spending sleepless night in their cramped rooms waiting to return home.
These Indian nationals who are working for a firm in Najaf are holed up in their apartments. The workers allege that while they are getting calls from family, friends and even media but none from Indian embassy has contacted them as yet. The ministry of external affairs (MEA), however, said they have got it touch with them and officials would soon meet them.
The MEA has also maintained that not many of those wants to come back but the Indians that dna interacted with over phone said over 80% of the 1,700-1,800 people want to come back.
One such 28-year-old is Ravinder Singh (name changed) from Hoshiarpur who had gone to Iraq only 15 months ago. "There are hundreds like me who rue their decision of coming to Iraq. We just want to return safely. We plead to the government of India to take us back," Singh told dna while talking hiding in his room afraid of the security guard of his employers.
Ravinder Singh and his friend Sukhwinder Singh (name changed) requested to withhold their true names and name of the company for fear of victimisation.
"We may not get salary right now but we can think of it only if we will survive. It's would be foolish to even argue with the firm over this right now. We do not know what may happen to us tomorrow and thus we are frantically trying to contact the Indian government. Some from Punjab government have talked to us but nothing has happened as yet," Sukhwinder said.
Highlighting their plight, the duo narrated story of a colleague who was from Rajasthan. "He was a lone breadwinner with old parents and three unmarried sisters. He had come only 3-4 months ago. He suffered a heart attack. We somehow managed to rush him to a local hospital, but was declared brought dead. His body is still lying there and we are helpless as we can't do anything," said a sobbing Sukhwinder who handed over the phone to Ravinder as he could not continue conversation.
During the conversation, the duo disconnected phone when they thought someone was coming to their room.
"A lot of people are sticking together to remain safe. Here people are being cut the way we cut trees back in India. We have no complaints against anyone … But we just want to remain safe and return to our families," said another guy Manish Sharma (name changed) from Ludhiana.
Amnesty International India established contact with this trio and others after their mobile numbers were passed on to them through a contact in India who was in touch with these people in Iraq. Amnesty International India then released the information about the case after which MEA contacted Amnesty International India. "We got in touch with the company. Officials to meet all workers. Will assist those who want to return. Numbers are small," tweeted MEA spokesperson Syed Akbaruddin.