The Kerala government is doing all it can to expediate their safe return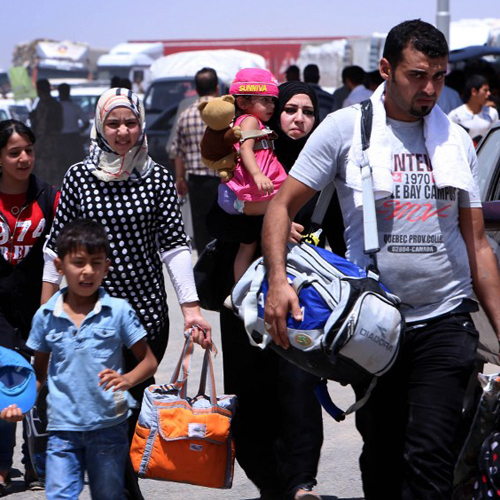 Amid anxiety over the fate of around 44 Indian nurses stranded in Iraq's violence-hit town of Tikrit, minister for non-resident Keralalite affairs KC Joseph said on Tuesday the Kerala government had information that they were safe.
As the issue figured in the Kerala state Assembly, the state government added it was doing all that it could for their safe return.
According to the Indian Embassy in Iraq, the nurses and Indian students could be evacuated only when the road from their hospital to the nearest airport became risk-free as heavy bombing was going on in the area. The nurses were safe, according to a group of officials of International Red Crescent who met them on Monday night, Joseph said.
Stating that the situation in Iraq was serious, he said many places were under the control of ISIL militants. A 24x7 Helpline has been set up under the state NRK agency Norka to provide updated information on the situation.
Kerala Chief Minister Oommen Chandy had already written to External Affairs Minister Sushma Swaraj, seeking urgent steps for the safe evacuation of the Keralites from the violence-hit areas of Iraq. Out of these stranded nurses, 36 of them were keen to return home immediately, he said. The state Government had received representations from the parents of students seeking immediate intervention to bring their wards from Iraq.
Meanwhile, father of one of the nurses working in Tikrit said his daughter, Merina Jose, called him this morning and said she was safe but anxious about the future. "My daughter called me this morning. She said she and others working in the same hospital are safe but are anxious about what will happen to them," PA Jose from Kottayam told PTI. Jose said he and parents of others were praying for the safe return of their children and expected that the Centre would intervene for their evacuation without delay.
Meanwhile, the Kerala Nurses Association said low wages and lack of job security in private hospitals in Kerala are forcing nurses from the state to seek jobs abroad, often in unsafe conditions. "Because of their dedication and quality of service, nurses from Kerala are in great demand from all over the world. Though in many advanced countries, they get good wages and working conditions, there are also a large number of cases where job seekers are compelled to go to unsafe places," Association leader Somasekharan Nair told PTI.
While seeking effective measures by the state and the Centre to bring home those stranded in Iraq, Nair said the state government should also ensure that they got a decent job in Kerala on their return.