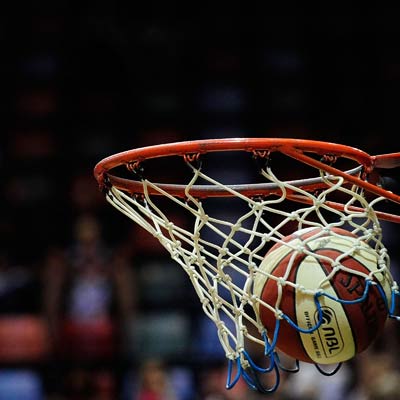 Indian basketball players Amjyot Singh (22) and Amritpal Singh (23) who were playing against Japan in the 5th FIBA Asia Cup tournament on July 12, were asked to remove their turbans minutes before the game started as they were in violation of International Basketball Federation (FIBA) rules.
"When we were playing against Japan in China, they took us out of the line-up saying you cannot wear a turban, as an injurious material could be put in it and cause harm to other players. So my friend Amritpal and I played after removing the turban", says Amjyot Singh.
According to article 4.4.2 of FIBA's official rules, which states that players shall not wear equipment (objects) that may cause injury to other players.
The players however had played in the previous Asia cup matches with their turbans and never faced any problems. 'I have played the Asia Cup before in Japan but it didn't happen at that time either,' says Amjyot.
Since wearing pagdi/patka turban is an important part of the Sikh faith, the players, coaches tried to request the FIBA authorities to allow them to wear their turbans and play. Amritpal even tried to wear it differently so they did not have to enter the court without it. 'I even tried couple of times to show them if we can tie it differently, but they said there is no way you can play wearing your turbans."
Their American Scott Fleming coach had reportedly tried to resolve the issue a day before and believed the matter was sorted. However the issue was brought up just before the players entered the court.
Amritpal says, 'The coaches came to know about the rule, but they didn't tell us about it so that it doesn't lower the players' morale. So they tried from their side.'
A game where it is more possible to get injured through physical contact than a head gear, the bizzare rule becomes discriminatory. Both players have always practiced and played wearing their turbans and have found it humiliating and awkward to play without it.
So when the authorities did not budge, both Amritpal and Amjyot took of their turbans and played for the country, though Fleming told them to sit out in order to avoid hurting their religious sentiments. 'Scott Fleming has given us full support. He said you sit outside. I don't want to hurt your religious sentiments, you take rest. but we decided to play,' said Amritpal.
However they lost crucial minutes of the beginning of the game. In the end they lost to Japan with 213 points.
Amjyot suspects an attempt to sabotage their chances of doing well in the game.
Amritpal dismisses such insinuation, 'I don't think this was an sabotage attempt as the FIBA committee has members from different countries.'
Both the players are wary of such incidences cropping up again.
'I belong to a Sikh family. We hope this doesn't happen again and if does then it will be a problem to play abroad.', Amritpal said.
Family members of the players aren't keen that in order to play abroad they would have to disrespect their faith. Amjyot says 'We want on to play with our turbans on as our parents are saying that you play only in India (if they bar us from wearing the turban).
'People in our city are questioning us why we played without our turbans. But we knew we were playing for India, and are proud to play for the country'.
Amritpal says 'Everybody is shocked to know about it. We are getting a lot of support and we expect a lot of help coming our way.' According to the players Teja Singh Dhaliwal, secretary of the Punjab Basketball Association is getting in touch with FIBA and Basketball Fedration of India
The players hope the higher sports authorities make sure they represent the country and discriminatory rules do not become a hindrance.
Despite going through the ordeal, the players helped clinch a historic victory against Asia no.1 China which India had never won against since last 78 years.
Also Read: Sports Ministry, BFI take up Sikh basketball players' matter with international body