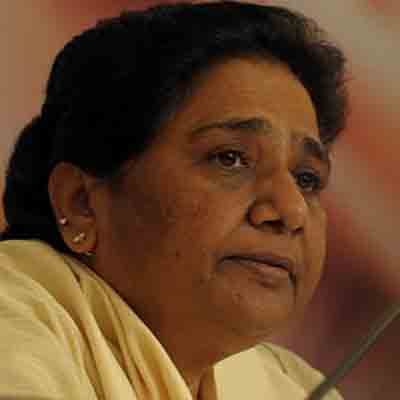 Bahujan Samaj Party (BSP) chief Mayawati on Tuesday said country could plunge into communal violence if Bharatiya Janata Party (BJP) leader Narendra Modi becomes the Prime Minister.
"If such a person (Modi) by some reason or mistake becomes prime minister of our country, if such a person remains in power, our country can lead to destruction or get ruined by plunging into communal violence," she said.
You must stop this person from coming into power in the federal government for the sake of country and the people," she added.
She also urged people not to vote for Congress party because it did not perform during its tenure.
"You should also stop the Congress party from coming to power in the government because it has not taken many steps for people welfare despite being in power for more than 50 years after Independence," she added.