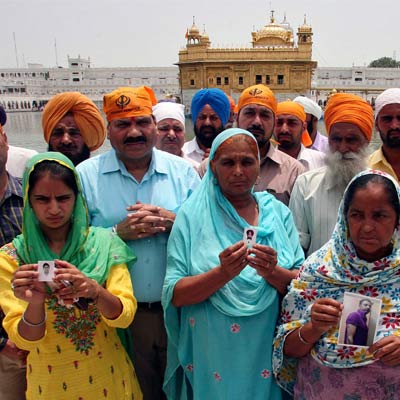 Ministry of External Affairs (MEA) spokesperson Syed Akbaruddin on Saturday, said that those Indian nationals still under captivity in Iraq remain unharmed and that India will use all its assets, to assist its nationals facing difficult circumstances.
"Abducted Indian nationals remain in captivity and unharmed. We are extremely careful in taking a step by step. We have some lead about them, we are working on it," Akbaruddin said.
"All our national assets will be in readiness, should they be required to assist Indian nationals who are in difficult situation in Iraq," he said.
On the issue of the fate of 46 nurses, Akbaruddin said,"Our ambassador contacted 46 nurses, since there was fresh bout of fighting however, there have been no explosions in their compound, they were in university complex which is some distance away and just heard noises."
The MEA official also apprised about the meeting that is scheduled tomorrow with External Affairs Minister Sushma Swaraj and with ambassadors in Gulf representing India to discuss the current turmoil.
"We are knocking on all doors.Tomorrow the External Affairs Minister has called in all our ambassadors from the Gulf to get their inputs. As part of interactive session the ambassadors of those countries located here will also join our ambassadors so that we can take this matter forward in terms of further assistance we may require on specific issues," he said.