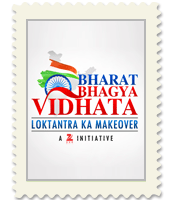 Senior BJP leader and former finance minister Yashwant Sinha has lambasted the UPA government for failing to curb inflation in the country.

Citing reasons behind the high inflation, the senior BJP leader and former finance minister opined, "Till 2007-08, economy was doing well. However, in 2008-09, taking into account the US sub-prime crisis, government announced a stimulus package in order to prevent slowdown in the country. Consumption expenditure in the form of MGNREGA, farm loan waiver scheme, and sixth pay commission was increased by a whopping rupees two lakh crore. In this way, this large amount was injected into the system and this led to high inflation."

Sinha charged that despite knowing well the adverse impact of such decisions, the UPA government did nothing to prevent rise of inflation thus hurting the common man grievously. He demanded urgent free distribution of food grain stocked by the government to help tame food prices.

The former finance minister said the food subsidy scheme of the government should be kept in abeyance in view of its inflationary push as also the burden it would put on the fiscal deficit.
Pavan Verma former diplomat and advisor to Chief Minister Nitish Kumar of Bihar said, "Knowledge of economics and the ability to run government are two different things altogether. Our Prime Minister Manmohan Singh is the best economist in the world but there is no doubt that there is a policy paralysis and lack of direction has caused the current mess in the economy.

"Also, the government didn't have any policy making initiative except to allow the subsidy in the economy, and because of this our middle class is suffering from the price rise in the country every day," he added.

Congress leader Salman Soz, however, defended the government. He argued, "Our country is in transition period from a poor country to a middle class country. We have improved the basic amenities and the purchasing power of the people has increased. However our supply side
still lacks on account of the demand side. Therefore, we have to see how to remove that gap between the demand and supply?"

The problem of inflation has become complex in India. Brinda Jagirdar, consulting economist (former chief economist at SBI) said, "Inflation is a demand-supply imbalance. Demand- side inflation increased because of the high twin deficits (high fiscal and current account deficit) and the availability of cheap money. However, as per the economic survey data, per capita availability of food grains, cereals and pulses has been decreasing. So supply is not able to meet the demand. Hence, this imbalance has become structural."

A high fiscal deficit situation will further pose an upside risks to inflation. Meera Sanyal, former chairperson, India Services for Royal Bank of Scotland (RBS) India, said, "Recently, food security bill was passed in both the houses. This will definitely put pressure on the current fiscal deficit situation. Furthermore, our current account deficit (CAD) has widened to around 4.8% and this is one of the largest CAD of all emerging markets. Moreover, to finance the high CAD we are too much dependent on the Foreign Institutional Investors (FIIs)."
Going forward, inflation is expected to increase. "Rising fuel prices and the rupee depreciation will lead to higher inflation and fiscal deficit. In the next budget, taxes will also increase and the common man should be ready for this." she apprehended.

Improvement in productivity is very important for long term solution to high inflation. Jagirdar argued, "China has a similar chunk of cultivatable area as of India. They produce more than 400 million tonnes of food grains and we produce a maximum of 250 million tonnes. We need to
increase the yield per acre in the country."

However, Pratip Chaudhuri, chairman of State Bank of India, argued, "Supply side has increased in our country but the problem is that our manufacturers are not able to sell their products as the imported products are cheap."

(The show airs on Saturday @ 10pm)