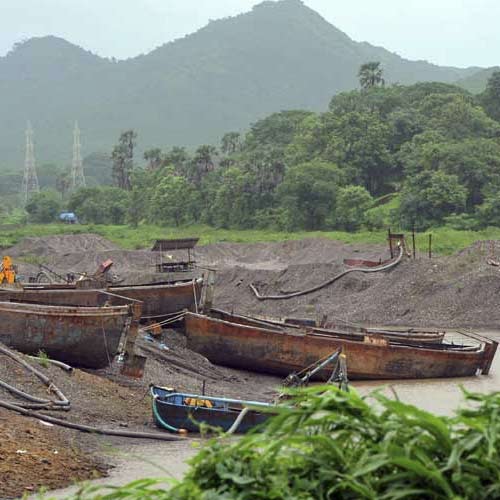 The Madras High Court on Thursday stayed 'in-stream' sand mining and mining using machinery at 18 quarry sites in Thanjavur, Tiruchirapalli and Karur districts. Justice V Ramasubramanian and Justice VM Velumani of the Madurai bench of the court, while banning in-stream mining in their order, said only manual labourers should be used to mine the sand.
It said the Tamil Nadu government, which had allowed four quarries to operate in March, should follow the Environment Ministry's guidelines in all quarries and not use machinery. Petitioner R Subramanian, President of Kollidam Pathukappu Nalasangam (Kollidam conservation forum) appealed against the Green tribunal order, clearing the PWD Executive Officer's order to continue sand mining in Kollidam river for six more months.
He pointed out that Kerala, Karnataka and Andhra Pradesh governments were not allowing mining of sand with machines and had also banned in-stream mining The bench then posted the matter for hearing after four weeks.