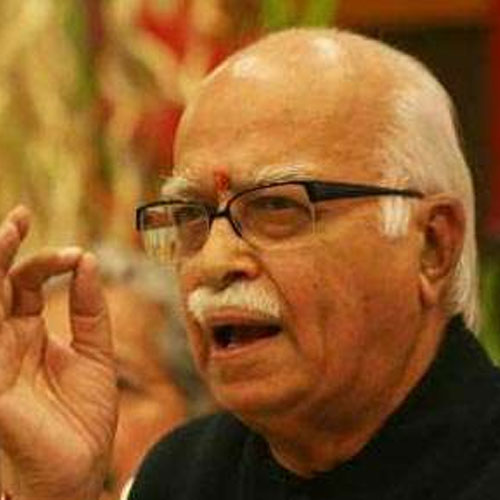 Hectic back-channel negotiations are on to give final shape to the new government, even as Narendra Modi is set to be sworn in as the 15th Prime Minister of India on Monday.
In what may be a setback to party patriarch LK Advani, sources say that senior BJP leader and eight-time MP from Indore Sumitra Mahajan could be named the Lok Sabha Speaker. Ms Mahajan is the longest serving woman parliamentarian. Advani apparently had a desire to be the Speaker, as he would not have to report to the PM in that case.
Apart from Ms Mahajan, the other name doing the rounds for Speaker is Karia Munda, who was the Deputy Speaker in the 15th Lok Sabha.
Sources have also said that senior lawyers Uday Lalit and Mukul Rohatgi are the contenders for the post of Attorney General.
Modi would have a small Cabinet that will take oath along with him on Monday in the forecourt of Rashtrapati Bhawan.
The list of ministers to be inducted into the new Cabinet is likely to be sent to President Pranab Mukherjee tomorrow.
Sources say some senior BJP leaders including Rajnath Singh, Arun Jaitley, Nitin Gadkari, Sushma Swaraj, Arun Shourie, Ravi Shankar Prasad are expected to find a place in the Cabinet.
Meanwhile, Ram Vilas Paswan's Lok Janshakti Party is also expecting ministries, based on its good performance in the polls. The Akali Dal, the BJP's Punjab ally, has said it won't join the central government.
Meanwhile, Narendra Modi is expected to restructure the government, which will include merger of some ministries, to "remove anomalies" for the effective delivery of governance.
To give final touches to the Cabinet, Modi on Saturday held a series of meetings with party leaders.
The BJP won a massive mandate in the national election, winning 282 seats on its own - a clear majority - and 336 seats with its 29 allies. This is the first time that a party other than the Congress has won simple majority on its own in Parliament, and the first time in 30 years that one party has achieved majority.