When he was a Class 8 student, BJP's prime ministeral candidate Narendra Modi was attacked by a crocodile while swimming in Sharmishtha lake near his home in Vadnagar in Gujarat, necessitating nine stitches on one foot.
So says yet another biography on Modi, Narendra Modi: The Game Changer, authored by journalist Sudesh K Verma.
He was bed-ridden for more than a week. But Modi was back at the lake within a month, the book says adding the cut marks are still there on his left foot.
The 429-page book is replete with interesting aspects about Modi, some known and some not so well known: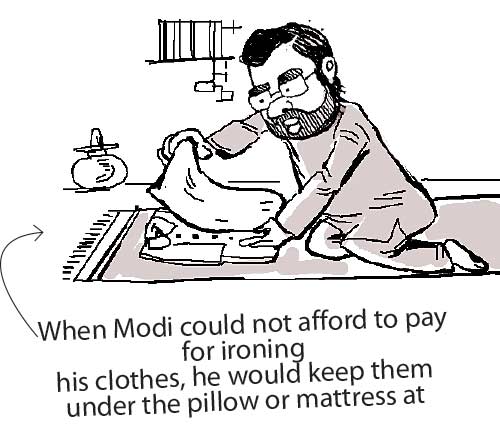 When Modi was 14, an astrologer predicted that he would do very well in life.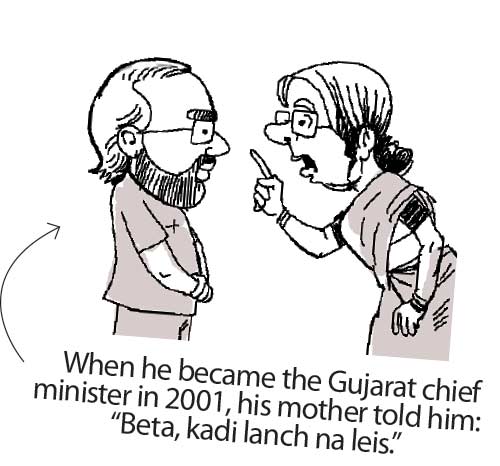 According to Mahendrabhai Darji, a Modi friend, the astrologer said: "This boy will either become a big saint or a big political leader. The whole world will know him."
Modi paid Rs2 as examination fee for the Sainik School in Balachadi in Jamnagar district. But poverty spiked his dreams.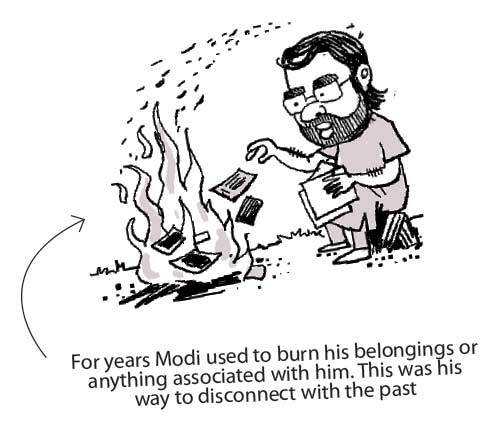 His father told him the family had no money to send him to Jamnagar and asked him to complete his studies at the local school.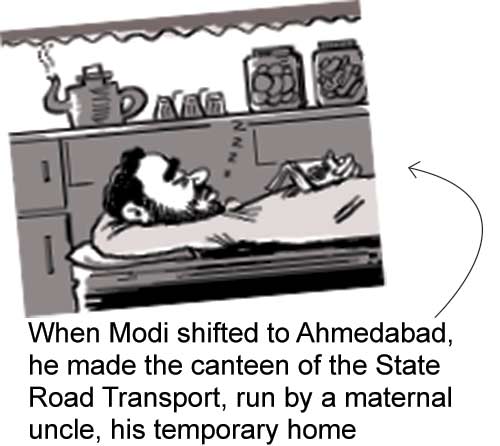 Modi's father, Damodardas, provided shelter and home to a Muslim boy, Abbas Mohammad Ramsada (Momin), who recalled his stay at Modi's home for one full year and how well he was treated by the family.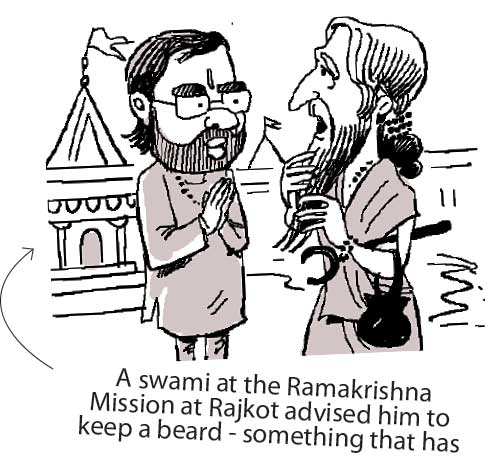 Modi's family house was like a train compartment with 12 by 40 square feet dimensions.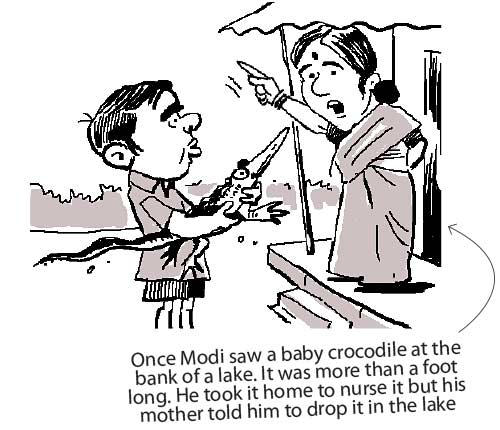 The floor was not cemented and would be plastered with cow dung paste.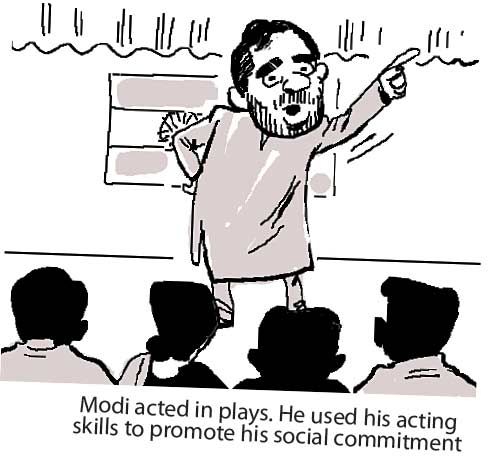 Modi's first street protest was a demonstration of Jana Sangh workers outside the US embassy against Washington's arms aid to Pakistan in 1971
(Illustrations by Sudhir Shetty)