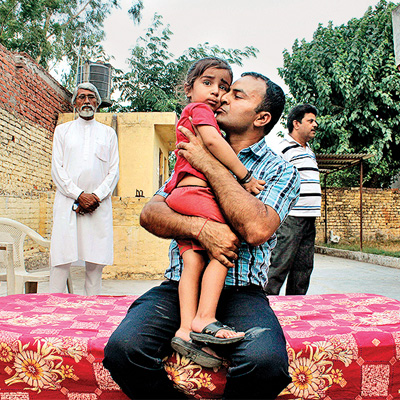 Even though the government is maintaining that there are just over 120 Indian nationals held in the northern conflict zone of Iraq, of whom 17 have been evacuated, a new realisation has dawned that there may be many more Indian expatriates staying there illegally, without legal documents. As per government figures, there are some 10,000 Indian nationals across Iraq. Unofficial estimates peg that 25,000-30,000 Indians have been living illegally in the conflict-free southern Iraq, having reached the country through illegal means, making the repatriation operation more challenging.
Prime Minister Narendra Modi, who chaired a review meeting a few days ago, has instructed the ministry of external affairs that documents should not come in the way of expatriation of any Indian national.
External affairs ministry spokesperson Syed Akbaruddin on Monday admitted that there could be large number of expatriates having issues relating to visas, their entry and some have issues relating to their contractual obligations. "And in some cases we are addressing them. It is normal in cases where there are large numbers of Indians to have these issues. These are not new issues. These are not issues that we are not aware of, these are not issues that we have not addressed in the past and let me assure you, we will work through these issues and address them and assist our nationals," he said.
ISIL militants have seized vast swathes of Iraq's territory, including the cities of Mosul and Tikrit. They have abducted 40 Indians in Mosul, one of whom managed to escape last week. The abducted men are safe, the foreign ministry — which has managed to communicate with the men — has said. But the continuing violence in and around Mosul is preventing India from carrying out any evacuation operation.
The government here said Indian mission would help the workers with obtaining passports to return, as their passports would have been taken away by the employers under the labour laws there. But, sources added that they would not be able to help the Indians with their contractual obligations under which most would have to forfeit their pay for wanting to return home.
Caught in the crosshairs
10,000 Indian nationals legally staying in Iraq
Estimated 25,000-30,000 believed to be staying illegally in conflict-free southern Iraq
Nearly 120 Indians stuck in conflict zones; 40 men have been abducted in Mosul while 46 nurses are holed in a Tikrit hospital