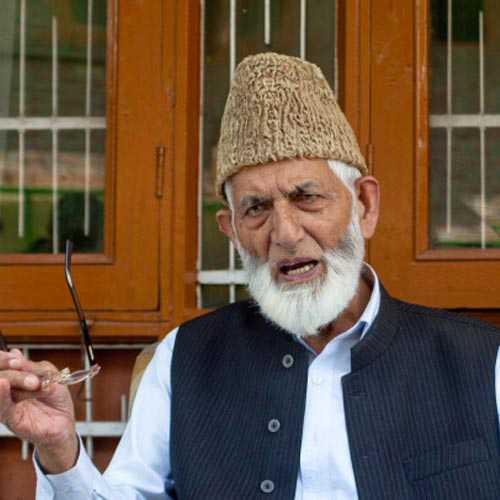 Hardline Hurriyat Conference chairman Syed Ali Shah Geelani on Friday claimed that BJP's prime ministerial candidate Narendra Modi had sent emissaries to him in Jammu and Kashmir to seek a solution to the Kashmir issue.
However, he said he has no hopes of Modi developing an acceptable policy on J&K and rejected their plea for talks with him.
"I told them that Modi is a RSS man and the torch bearer of its ideology. Being the leader of BJP, he will not adopt a realistic policy on Kashmir," he said.
The BJP, in its 2014 poll manifesto, had said it will consult stakeholders for the removal of Article 370 of the Constitution granting special status to Jammu and Kashmir.
"Given BJP's position on Article 370 & AFSPA can we know who these Modi emissaries were & what was on offer? Why so much secrecy?" Jammu and Kashmir Chief Minister Omar Abdullah tweeted.
The BJP has, however, rejected claims by Mr Geelani calling them 'mischievous' and without any basis. The party said in a statement that no emissary has either tried to meet or had met Geelani to discuss the Kashmir issue.
The BJP said its stand that Jammu and Kashmir as an integral part of India was very clear and there was no room for compromise on the same.
The party had repeatedly condemned the 'negative' role played by leaders such as Geelani 'whose politics is a threat to the aspirations of the people of Jammu and Kashmir', the statement said.