The Rs 1.14 crore cash recovered from thieves, who claim to have stolen it all from BJP leader Giriraj Singh, can be used to buy 7600 bus tickets or flight fare for 380 anti-Modi Indians to Lahore. With a more economical approach within the same budget, a little over 67000 Modi opponents can be dropped off at the Wagah border in Amritsar by train. Let them walk into Pakistan, right?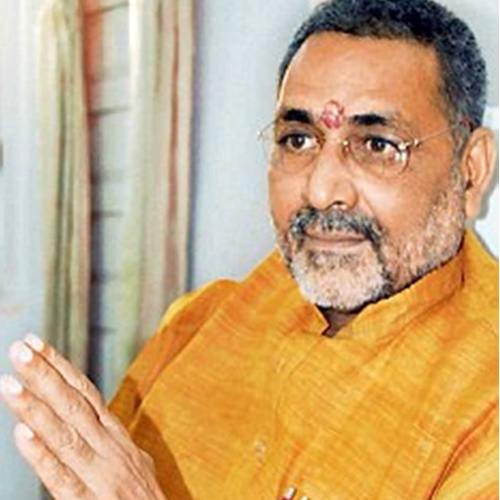 Not too long ago BJP leader Giriraj Singh wanted to send all those against Narendra Modi to Pakistan. Later he courted more controversy by saying that all terrorists belong to a "particular community". And once again, BJP's poster child for controversy is back.
A couple of days ago, Singh's house was burgled. However, lucky for him, the thieves were caught, along with the entire loot. And why not, since a special investigation team was set up to track the culprits and all the important roads in Patna were kept under surveillance, a news report informed.
The intense search recovered Rs 1.14 crore in cash, US$ 600, gold and silver jewellery and six luxury watches—all amounting to a cool Rs 1.50 crore, much to Singh's delight.
Or perhaps not.
The haul has now raised questions over how Singh amassed such a princely amount and why it was just lying around in his house. The thieves have insisted that the entire amount had been stolen from Singh's household, even though in his police complaint, Singh had claimed that only Rs 50,000 had been stolen.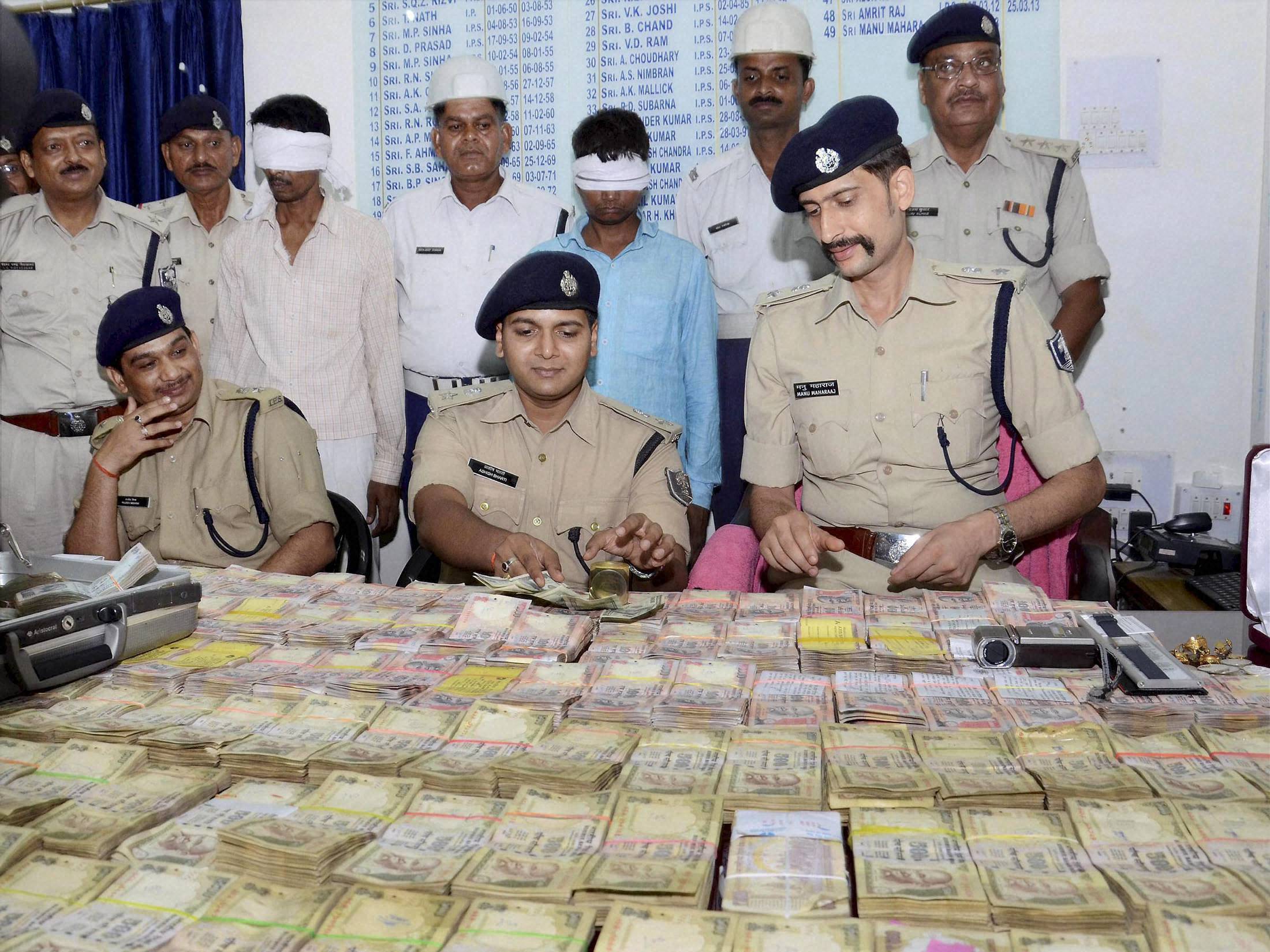 (Police officers displaying the currency and jewellery recovered from thieves who broke into the house of BJP MP Giriraj Singh's house, at a press conference in Patna on Monday-PTI)
It wasn't long before people took to social media with similar questions and then some more, and soon Singh found himself faced with a dilemma of having to explain the source of the remainder of the loot recovered. JD(U), RJD and Congress Legislators created ruckus in both Houses of Bihar Legislature demanding action against Singh.
But this is not all. You see, Mr Singh, during the Lok Sabha elections, had declared his cash assets as way below Rs 1.14 crore. So not only does it beg the question about where the money came from, but also what does Singh need all that money for?
Some people did point out that perhaps, it was Singh's savings, that he had been keeping aside to ship Modi's opponents to Pakistan.
Did someone steal from Giriraj Singh's deportation corpus?

— Bullet (@xtahzy) July 9, 2014
We decided to calculate, if this were true, how far would Singh have gotten?
Here's how many Modi haters, Singh can send packing to Pakistan at current rates for a one way trip to Lahore:
The DTC bus charge to Lahore is Rs 1500 for adults. So that is 7600 Modi opponents that he can send to Pakistan, with just his cash booty of Rs 1.14 crore.
On the other hand, if he wishes, he could send them off with a little more panache and put them on a flight to Lahore. At Rs 30,000 per head, about 380 anti-Modi Indians can be expunged, but in style.
However, a train to Amritsar would be the most economical, pushing over 67,000 Modi opponents to the Wagah border. They can from there walk into Pakistan, right?
On his part, Singh has denied all claims to the money. "The money which was burgled from my house is not mine," Singh has clarified, loud and clear, to anyone who will listen.
"It belongs to my cousin. He is going to clarify it to everyone," Singh stated, calling it a political conspiracy. "All this is a planned political conspiracy against me," he went on to say.
Explaining on anything is not good at this moment,news coming from all quarters are not matching,it's seems it a deep routed conspiracy

— Giriraj Singh (@girirajsinghbjp) July 9, 2014
However, Singh's quandaries do not end just there. Turns out, the police has alerted the Income Tax (IT) Department about the large amount of cash and our diligent IT officials have started their investigations into Mr Singh's cousin's money.
While the BJP leadership, the prime minister himself notwithstanding, have refrained from involving themselves in Singh's misadventures, questions about the origins of the money recovered, remain pertinent.