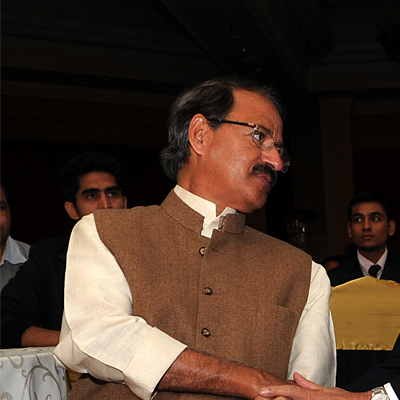 Congress leader Rashid Alvi on Saturday welcomed the news of Pakistan Prime Minister Nawaz Sharif accepting India's invitation to attend the swearing-in ceremony of Prime Minister-designate and hoped that important issues are raised in the bilateral meeting between the two leaders.
"It is good news that he is visiting India. It is an opportunity to hold meeting with him and important issues should be raised such as Dawood Ibrahim and beheading of Indian soldiers. Terrorism is another issue that should be raised with seriousness," said Alvi.
"We hope that these issues are raised in the meeting," he added. Sharif has accepted India's invitation to attend the swearing-in ceremony of Modi on Monday evening.
Television channels had earlier quoted Sharif's media advisor Tariq Azim, as saying that Sharif will fly to New Delhi for the event. Pakistan Foreign Minister Sartaz Aziz is also expected to accompany him.
Nawaz Sharif will also call on President Pranab Mukherjee during his visit to Delhi and hold bilateral talks with Modi on the sidelines of the oath-taking ceremony, according to Pakistan Government sources. India has invited leaders of all South Asian countries, including Nawaz Sharif to Modi's oath-taking ceremony scheduled for May 26.
The swearing-in ceremony, to be held at the forecourt of the historic Rashtrapati Bhavan, is likely to be attended by as many as 3,000 guests, the report added.