As Hindus around the world celebrate one of their important festivals today, dna briefs you about this festival.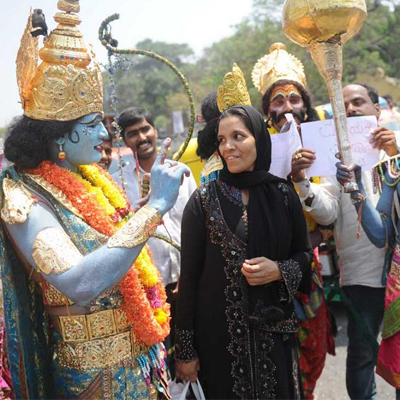 Ram Navami or Shri Ram Navami is celebrated to commemorate the birth of Lord Rama, believed to be the seventh incarnation of Lord Vishnu, born to King Dasharatha and Queen Kaushalya of Ayodhya.
Rama, the seventh avatar of Vishnu's Dashavatar came into existence to destroy Ravana as per Hindu mythology.
Hindu believers usually observe the day with chanting of mantras, fasting and reading passages from the Ramayana. The Ram Navami fast begins from sunrise and ends when it's sunset.
Major celebrations are found to occur in Ayodhya (Uttar Pradesh), Rameshwaram (Tamil Nadu), Bhadrachalam (Andhra Pradesh) and Sitamarhi (Bihar) though it is celebrated by all Hindus around the world.
Every region in India has their own specific way of celebrating the festival.
In north-eastern India the celebrations include Rath-yatras (chariot processions) while in southern India Kalyanotsavam (marriage celebration) with small deities of Rama and Sita in their homes and later these deities are taken to a procession on the streets.
In Ayodhya, a huge fair is organised for two days. Devotees from all places make it to Ayodhya for the high-key celebrations that take place here. They visit the Rama temple after taking a dip at the Sarayu river.