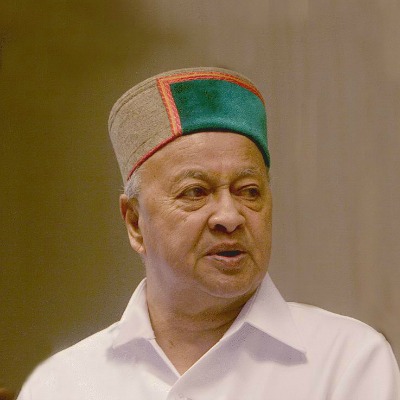 Himachal Pradesh Chief Minister Virbhadra Singh on Monday termed the death of 25 Hyderabad-based engineering students in flash floods on the River Beas as unfortunate. "Several buses and tourists travel up and down all through the year during the summer season. This is the first time such a tragedy has happened, which is very unfortunate. Students had come from Andhra Pradesh. Teachers should have taken precaution and prevented the students from going into the water. I, however, don't want to blame anyone," Singh said.
He claimed hooters were blown, warning about the opening of sluice gates of a dam, but perhaps the warning signals were not heard by the victims, and they were swept away. He also said that even the locals also tried to warn those students. The chief minister, has meanwhile, ordered a probe on this incident by a divisional commissioner.
"I have already ordered inquiry by the divisional commissioner to investigate this matter, whether the hooter was blown or not, and what new measures could have been taken to prevent the tragedy. Any negligence found, and the government will initiate the strictest action against them," Singh added. "I have been receiving calls from the residence of the Chief Minister of Telangana, besides other sources. One union minister and a Telangana state minister are coming here. They are welcome to come and see for themselves," he added.
Singh said so far four dead bodies have been recovered and that the proces to locate the other missing bodies is still on. Five bodies, including the bodies of two girls and a boy, were recovered from the River Beas after flash floods washed away 25 people in Mandi yesterday. Those washed away included 24 students of Hyderabad's VNR Vigyan Jyoti College and a tour manager. The flash flood on the River Beas has been attributed to the release of water from the Laarji Hydropower project.