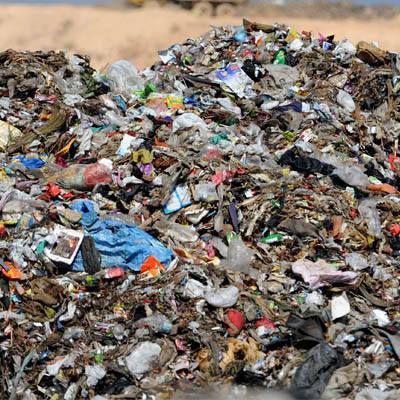 Exasperated over non-shifting of a garbage yard in Mayiladuthurai over which a PIL was filed 11 years ago, Madras High Court has warned it would order temporary shifting of office of municipal commissioner next to the dump if its order was not complied within next 15 days.
"This is an exasperating situation. The authority appears to be in breach of the undertaking given through an additional affidavit to the court in 2012. This court would thus have a little option but temporarily to shift the office of the Commissioner right next to the dump till such time as requisite is done," the court said.
"We would have passed this order, but for the learned counsel for the Commissioner requesting for some time to ensure compliance," a bench comprising Chief Justice Sanjay Kishan Kaul and M Sathyanarayanan said on Thursday.
The bench then granted 15 days time to file the compliance report after obtaining no objection certificate from Tamil Nadu Pollution Control Board (TNPCB), failing which "the Commissioner will remain personally present in the court to facilitate his arrangements for sitting next to the dump,". The bench made the observations when a PIL filed by one L Rajendran in 2003 came up for hearing. The case was posted to September 12 for further hearing.
The petitioner had sought to forbear the Commissioner from using the land in ward No 7 of Mayiladuthurai Municipality as garbage disposal yard and also not to extend the yard to other survey numbers in the ward.
"The PIL raising the issue of a garbage disposal yard is still languishing for 11 years. It took nine years for filing a counter affidavit by the municipality. An additional affidavit was called for to state within what period of time the yard shall be shifted to a new place", the bench said.
The court had on August 29, 2012 instructed the municipality to find out an alternative place for shifting the garbage dump after consultations with TNPCB. The counsel for TNPCB told the court Thursday that in spite of telephonic instructions to the Commissioner on the matter, nothing has happened till now.