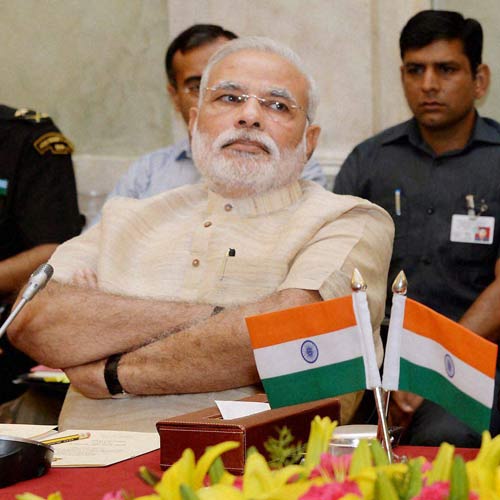 In an attempt to review laws that have gone obsolete over the years, Prime Minister Narendra Modi has set up a committee that will identify acts and rules from the last 15 years. The committee has been asked to submit its report within three months, following which it will be introduced in the winter session of the parliament.
The committee will be examining all Acts recommended to be repealed by the Committee on Review of Administrative Laws, which had been appointed by the Union Government of Atal Bihari Vajpayee, in 1998, Zee News reports.
Earlier, too, Modi had expressed concern that out of the 1,382 Acts recommended for repeal by the committee, only 415 have been repealed so far. He has called for a focused and result-oriented exercise to systematically weed out archaic laws and rules, Zee News stated.
A new comprehensive bill will be introduced during the Winter Session of Parliament based on the committee's recommendations. The committee will be headed by R Ramanujam, Secretary in the Prime Minister's Office (PMO).
Indian Express has also reported that ministries were already following up on the prime minister's instructions to do away with obsolete pieces of legislation, some of which go as far behind as 200 years old. The report further points out how the Urban Development Ministry has identified a law from 1949 which allows the government to force hotels in Delhi to provide rooms on demand.
The Modi government has remained firm on its commitment to address issues arising out of outdated laws. In the recently concluded sessions of Lok Sabha as well, Law Minister Ravi Shankar tabled a repeal bill that includes 36 obsolete laws.
(With agency inputs)