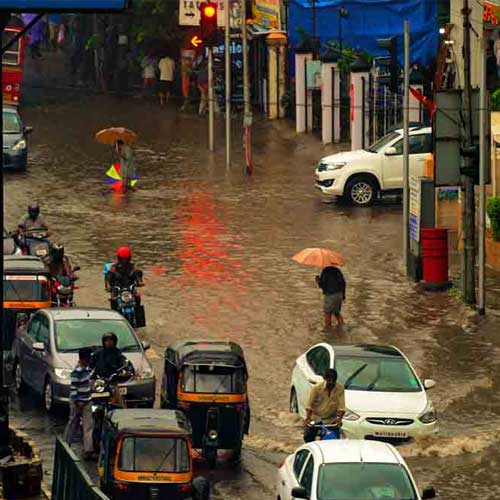 Heavy overnight rains wreaked havoc in Pauri district of Uttarakhand killing 14 persons in separate incidents of cloudburst, house collapse and landslides.
About 250 people of Purala Bairagarh village of the district are stranded as all approach roads leading to the village have been "breached", ADM Pauri BS Chahal told PTI, adding the heavy downpour which started late last night was continuing till this afternoon.
The Ganga is flowing just half a metre below the danger mark at 340 metres at Ram Jhula in Rishikesh. The rain-fed water bodies are also overflowing and people living close to them have been evacuated to safety, Rishikesh SDM Santosh Kumar Pandey said.
12 persons have died in separate rain-related incidents of house collapse and landslips in Yamkeshwar block and the remaining two in Kaljikhal and Dwarikhal blocks, the ADM said over phone.
Though details are awaited, eight persons died after being hit by debris falling from the hillside in the wake of landslips, five were buried alive as their houses collapsed over them and one drowned in Bhim river while trying to save his livestock, Chahal said.
The district administration has requested authorities in Dehradun to send choppers to airlift stranded villagers of Purala Bairagarh to safer locations, he said.
However, the villagers have vacated their houses and moved into the forests in the higher reaches of Yamkeshwar block for safety, the official said.
The villagers but they have not been able to take off from Dehradun due to bad weather, he said.
Pauri District Magistrate Chandrashekhar Bhatt said officials were finding it difficult to reach the accident sites as most roads in the areas were breached.