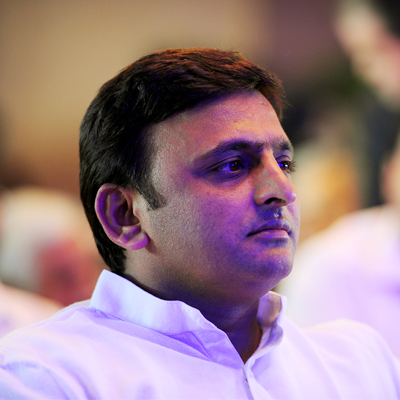 Responding to allegations of lawlessness prevailing in Uttar Pradesh, Chief Minister Akhilesh Yadav on Monday said that he has ordered officials to take every action possible in any incident which is reported without any bias.
"We have issued orders that wherever any incident is reported then the officials have to rush to the spot and should take action without any bias," said Akhilesh.
On the recent killing of two policemen in Firozabad District, Akhilesh said, "The policemen were brave and died while carrying out their duties. Before coming here, I promised their families that they will be paid Rs.20 lakhs each as compensation for their loss."
Unidentified miscreants killed the two police officials while they were on a patrol early on Monday morning.
There were around six people who fired shots at the policemen, Giriraj Kishor and Dinesh Kumar, as they tried to stop them from looting a man. One policeman died on the spot while the other was rushed to a hospital after being seriously injured but couldn't be saved.
Meanwhile, Inspector General SK Gupta called the murder of the policemen a shameful event, and said three teams have been deployed for strict investigation, which will be supervised by an area officer.
Police have sealed the area where the incident happened to carry out further investigations. Post mortem reports of the two dead policemen are awaited.
Also Read: Guns, political murders, rapes: Are there enough reasons for president's rule in Akhilesh Yadav's Uttar Pradesh?