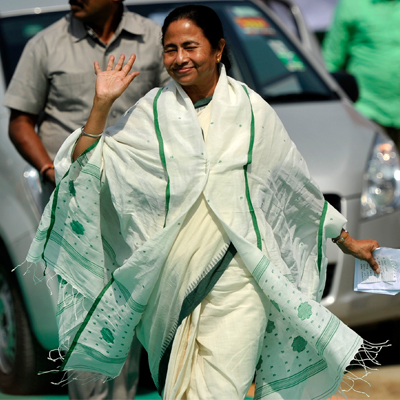 Denying involvement of her party in Saradha scam, West Bengal Chief Minister Mamata Banerjee on Friday refuted the charge by Leader of the Opposition Surya Kanta Mishra that her government was not cooperating with the Central Bureau of Investigation (CBI) and dared him to prove it.
"We have not taken any money (from Saradha)," she said during her reply to the debate on the budgetary demands for grants of the home department.
"You have to prove that we are not cooperating with the CBI. I challenge you. You are saying untruths. We are not doing so. We have already written a letter to hand over all documents," Banerjee told the Assembly.
Mishra belonging to the Communist Party of India Marxist (CPI(M)) alleged that the state government was not co-operating with the CBI in the Saradha probe.
The Supreme Court had earlier ordered that the CBI would investigate the collapse of the Saradha Group, a ponzi firm, which had left lakhs of small investors bankrupt in West Bengal.