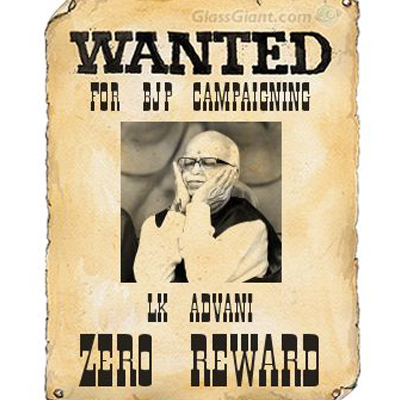 Her shayari in Urdu targeted at prime minister Manmohan Singh added sheen to the 2G spectrum scam debate in Parliament. Her 135 speech videos are tagged as historic on YouTube. In the 2009 Lok Sabha election, she trampled her opponent in Vidisha by at least 3.89 lakh votes. But for some strange reason, BJP's star campaigner Sushma Swaraj has been very silent amid the electioneering for the 16th Lok Sabha election. Despite figuring in the party's star campaigner list for most states, Swaraj has rarely been spotted on the road.
This, at a time when six rounds of voting for the general elections covering 349 seats have already gone to polls. And while Swaraj has been missing in action, incidents such as Wednesday's when local leaders did not turn up to receive her at a helipad for a rally in Guna, have only added more labyrinths to the mystery surrounding her silence. However, Sushma isn't the only one to have taken a backseat.
BJP's other star campaigners, nearly 40 of them, including LK Advani and Arun Jaitley, as per information given by the party to the Election Commission of India, have been lying low. For BJP, all the onus for the 272+ campaign seems to be on its prime ministerial candidate Narendra Modi.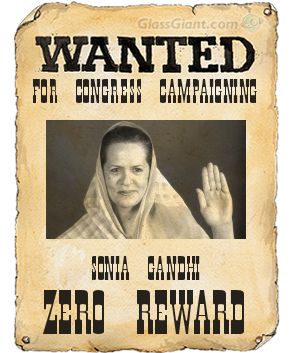 (This is a computer generated image)
Interestingly, star campaigners staying low is is not peculiar to the BJP. The Congress' entire campaign is Rahul Gandhi-centric while in the case of Aam Aadmi Party (AAP) it is Arvind Kejriwal who is the sole hero, while the 20-odd star campaigners of are seldom seen on the ground.
A BJP leader told dna that between September last year, when Modi's name was announced by party president Rajnath Singh as the prime ministerial candidate, and December, Modi has addressed at least 138 rallies. According to the party, by the time the nine-phase elections will come to an end, Modi would have addressed about 250 rallies, and reaching out to nearly 25 crore people.
The names of ace BJP leaders Sushma Swaraj, Arun Jaitley, LK Advani, figure in the top 10 in the list of star campaigners for almost all the states submitted by the party to the Election Commission of India. Yet, these and other leaders have seldom stepped out of their constituencies to campaign.
In fact, the Karnataka state BJP had been clamouring for campaigns led by Swaraj and Advani, and had been pestering the party high command about their presence in the state's campaign. Sushma won the Vidisha constituency in 2009 by a record margin of 3.89 lakh votes. Jaitley's name too figures as a star campaigner for all the states. However, Jaitley has been focusing only on the Amritsar constituency.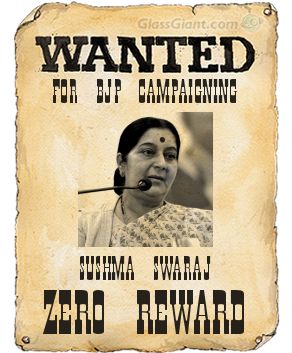 (This is a computer generated image)
The party is now planning to come out with a report detailing the campaigns/rallies by individual leaders. BJP leader Mukhtar Abbas Naqvi told dna, "The party is working on the number of campaigns, rallies and public meetings done by leaders. We are likely to come out with a report in three to four days."
Likewise, the AAP campaign too is a one-man show, led by Kejriwal. The party's star campaigner list sent to the poll panel has names of 11 campaigners for Bihar and Gujarat, and 20 for Uttar Pradesh. The second name in all these lists is that of Kumar Vishwas, who is contesting from Amethi. However, Vishwas has not held a single rally either in Bihar or Gujarat.