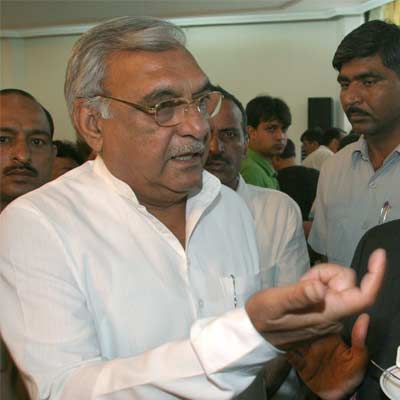 Terming the steep hike in rail fares as "anti-people", Congress whip in Lok Sabha and Rohtak MP Deepinder Singh Hooda on Saturday charged the National Democratic Alliance (NDA) government with "bypassing" Parliament and demanded a rollback of the increase.
He also questioned Prime Minister Narendra Modi for initiating the hike ahead of parliament session, which he had opposed when United Progressive Alliance (UPA) was in power and had written to the then Prime Minister against the move.
Hooda on Saturday wrote to Railway Minister DV Sadananda Gowda seeking a roll back of the hike in rail fares and said his party would launch an agitation to force the government to rethink on the "anti-people" step.
Haryana Congress President Ashok Tanwar said the party will launch an agitation at all railway stations in the state on June 23 and 24 to force the government to withdraw the steep fare hike. He said they will be joined by the Daily Passenger unions and associations in the protest.
Hooda accused the NDA government of "bypassing" parliament by bringing such a measure ahead of budget session. "The hike in rail fares is the steepest in the past 15 years. We totally condemn the decision. We ask the government to reconsider the hike and roll it back," he told reporters.
Hooda also asked Modi how his position has changed in a few years time when he had himself opposed the measure by writing to then Prime Minister that by initiating a hike ahead of the Lok Sabha session the government had bypassed parliament.