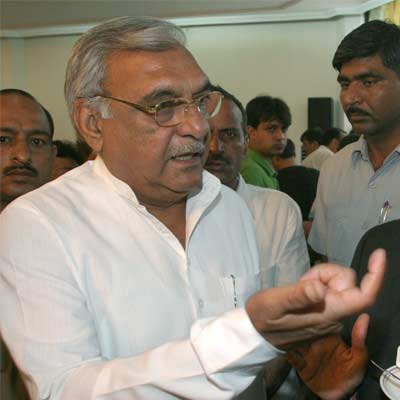 Haryana Chief Minister Bhupinder Singh Hooda on Tuesday announced a bonanza of incentives for the labourers working in the mandis.
It includes an increase of 22% in their wages, their registration under Rashtriya Swasthya Bima Yojana and construction of a rest house for such labourers, an official release quoting Hooda said. This will benefit about 20,000 labourers in the mandis in the state, the release quoting the Chief Minister said.
The wages of the labourers of the mandis would be increased from Rs 9.10 per unit to Rs 11.10 per unit whereas it is Rs 11.08 per unit in Punjab, Hooda said.
Hooda, while meeting the representatives of the labourers of the mandis here, said that there were 107 big mandis and 187 small mandis, the release said.