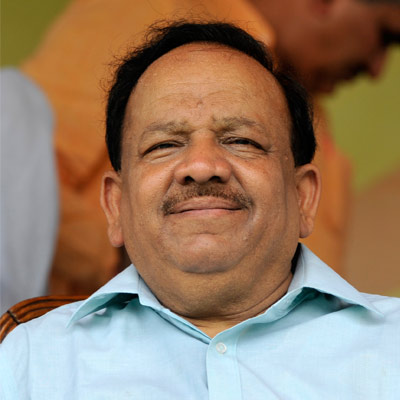 Union Minister for Health and Family Welfare Dr Harsh Vardhan along with the Union Minister for Human Resources Development Smriti Irani inaugurated the "First Aid Post" at Shastri Bhawan, on Wednesday.
In a bid to expand the network of health care of its beneficiaries, Central Government Health Scheme (CGHS) is opening this post at the premises of Shastri Bhawan. This unit will provide first aid service like BP Monitoring/Dressing and other referral services to about 15000 employees of various ministries posted at Shastri Bhawan and other nearby Government offices.
CGHS is already running five such health posts in Delhi. These are located at Central Secretariat, Parliament House, Vitthal Bhai Patel House, Supreme Court and Nirman Bhawan premises.
Many employees avail basic emergency health services from these first aid posts regularly.