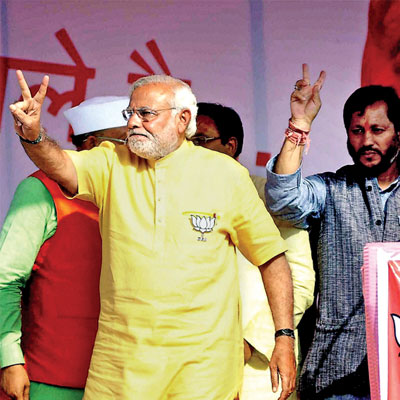 They say, in India, politics runs thicker than blood. The BJP's poll pitch in 2014 was based on more governance and less government. Narendra Modi's landslide victory brought the youth factor into the elections. The age group which was considered to be ineffective in turning the wheels of democracy has finally found its voice. Even Modi has been using popular social media platforms to keep himself tuned in and to understand the youth's demands.
But in a video by Viral Fever's Recycle Bin, young voters from Mumbai and Delhi are asked some basic questions about Narendra Modi, including on his tenure as chief minister of Gujarat, the constituencies he won in, and his apparent affiliations with the Congress (which is a hoax question).
The answers range from mediocre to funny to embarrassing as most of the young voters, barring a few, end up getting most of the answers about India's top leader inanely wrong. Maybe it's time we stop criticising Alia Bhatt for her lack of general knowledge and brush up our own.
Watch the video below: