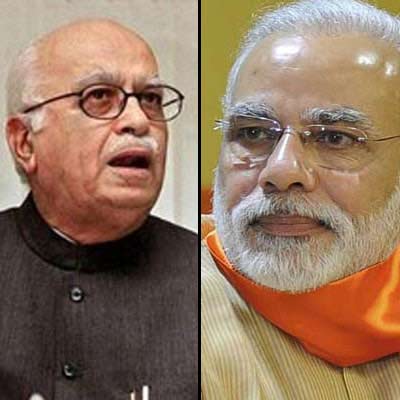 The Bharatiya Janata Party (BJP) has a strong hold on May 16 in almost every state across the country. But true loyalty comes from the state of Gujarat, where the Election Commission website shows a clear sweep of all 26 seats for the Bharatiya Janata Party. The home of Narendra Modi, Gujarat, stands in unison as a family, contributing to the rise of its chaiwallah all the way to the prime minister's post.
Amongst the prominent leaders, senior leader of Bharatiya Janata Party Lal Krishna Advani wins from Gandhinagar. Narendra Modi, the prime ministerial candidate from the BJP, has already been declared to be the winner this Lok Sabhe elections, and has won in Vadodra with a landslide victory. This winning streak continued in his other important seat in Varanasi, where he defeated Aam Aadmi Party's, Arvind Kejriwal.
The Gujarat development model seems to be attracting not only the people of its own state, but has been the symbol of hope for the entire country. The 2002 Gujarat Riots a dark memory in the hearts of many, for which Narendra Modi is often associated with, seems to have not affected the 2014 Lok Sabha elections. Narendra Modi is no more the 'Butcher of Gujarat' as said by Trinamool Congress leader Mamata Banerjee. He is in fact, the clear winner of the hearts of almost every citizen of Gujarat that has seen the remarkable development over the last few years under his chief ministership.