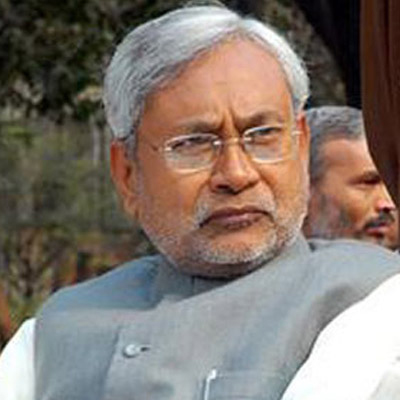 With BJP hard-selling the Gujarat model of development, Bihar Chief Minister and senior JD(U) leader Nitish Kumar today said it's a "failed model" in that state itself and would "wreck havoc" if spread across the country.
"Which Gujarat model they are promising to spread across the country with ascendancy of its leader Narendra Modi? It's a model which promoted lopsided development in the western state itself," Kumar said making a attack on erstwhile ally BJP.
The truth of the Gujarat development is that 42 per cent of investment is only in chemical and petrochemical sector, besides, 56% of the investment came only in Saurashtra region, he said addressing an election rally in favour of JD(U) nominee Gopal Prasad Sinha in Patna Sahib constituency.
A recent report highlights that for a job of local revenue officials for which 1,500 posts were advertised promising a salary of Rs 5,300 per month a total of 8.40 lakh applications was submitted.
"This is the truth of poverty in Gujarat. Do you want to spread in across the country?" he asked.
Kumar alleged that the BJP has no "concrete" road map to solve problems of unemployment, check corruption and just making tall claims in air by spending crores of rupees on advertisement.
He also hit out at his rival Lalu Prasad and referred to his visiting home of an "anti-social" Ritlal Yadav to garner support for his daughter in neighbouring Patliputra constituency.
"He is trying to bring back the bad old days of lawlessness," he cautioned the people.
On BJP nominee from Patna Sahib seat Shatrughan Sinha and Congress candidate and Bhojpuri actor Kunal Singh, he said they were actors and change colour with script. But Gopal Sinha is a doctor and like treating patient will take care of ills of the constituency, he added.