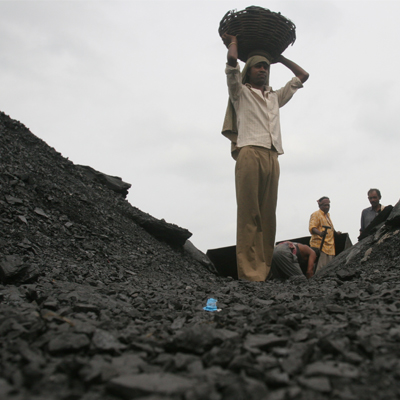 National Green Tribunal (NGT) has directed the Coal India Limited (CIL) and its subsidiaries like Western Coalfields Limited (WCL) besides Maharashtra State Power Generation Company Limited (Mahagenco) to follow the clean coal norm mandated by the Ministry of Environment and Forests.
As per the MoEF notification dated January 2, 2014, coal companies and power companies are banned from supplying and using coal having more than 34% ash content as it poses danger to environment and public health.
WCL is headquartered at Nagpur.
A division bench of NGT Western Zone, Pune, consisting of Justice V R Kingaonkar (Judicial Member) and Ajay Deshpande (Expert Member) while hearing an application on July 5 also asked Maharashtra Pollution Control Board (MPCB) to place on record consent orders, if any, to show compliance of amended Rule 3(8) of the Environmental (Protection) Rules, 1986.
The petition was filed by a social activist Ratnadeep Rangari from Mahadula in the district, alleging violation of the MoEF norm banning use of coal having more than 34% ash content. MPCB in its fresh affidavit informed the NGT that it had already issued a stern warning to all power plants to strictly adhere to MoEF notification directing use of the clean coal technology and benefaction process to reduce pollution level and fly-ash generated due to use of sub-standard and inferior quality coal. MPCB said that it had also warned initiation of action if power generating utility fails to follow the norms. The Mahagenco in its detailed affidavit had slammed the coal utilities for supplying sub-standard coal and described itself as a victim. Mahagenco had also expressed its helplessness since it has no control over quality of coal received from CIL and its subsidiaries which are enjoying monopolistic position.
During the hearing, NGT asked Mahagenco that how can it blame coal companies when at loading point the quality of coal is claimed well within parameters to which power utility employee also endorses.
During last hearing, the NGT had directed Mahagenco to strictly follow MoEF notification and during latest hearing the bench made it clear that as per law, both coal and power utilities have no choice but to adhere to MoEF notification prescribing clean coal technology.
MPCB told the tribunal that it had issued direction to use coal with fly-ash only upto 34 % and use beneficiation technology and other methods to reduce pollution caused by 15 stand-alone thermal power stations. MPCB said in its affidavit that since 1997 they had repeatedly directed power companies to use clean coal or use beneficiation technology to reduce impurities so as to minimise environmental damage.
The MPCB put the onus of supplying coal within MoEF norms on coal companies and its consumption on Mahagenco while expressing helplessness in monitoring the actual coal quality which is supplied or used.
The Western Coalfields Limited in its affidavit had refuted the allegation of supplying low quality coal and asserted that it was supplying high-quality coal to Mahagenco. The WCL passed blame on Mahagenco while stating that as per sample reports at its end, the coal quality was well within defined norms.