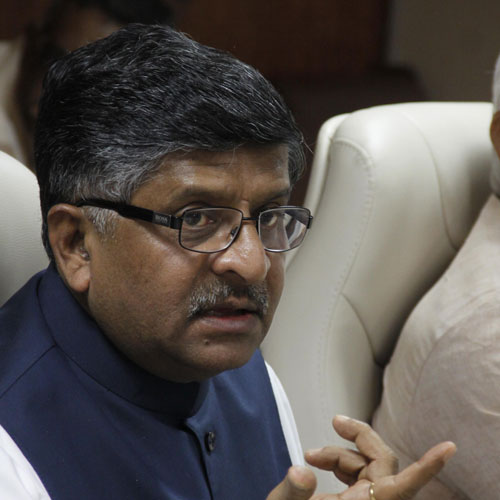 Union Minister Ravi Shankar Prasad on Wednesday announced that the Union Cabinet has approved a decision to amend a TRAI-related ordinance into law.
It maybe recalled that the ordinance allowed the government to appoint former chairman of the Telecom Regulatory Authority of India, Nripendra Misra, the principal secretary to Prime Minister Narendra Modi.
"We had brought an ordinance to amend a TRAI order that earlier forbid the chairman to take up future employment under the central and state governments.. We have Competetion Commision, Insurance Regulatory Authority,..terms and conditions, in light of that we brought the TRAI chairman issue. The ordinance will now be made into law. The cabinet has given its approval, and in the coming session of parliament it will be brought up," he said.
The ordinance was conceptualized and cleared by the government in record time, and is designed to change the Telecom Regulatory Authority of India Act, 1997.
On when the next session of parliament would resume, Prasad said: "We have discussed the date, but there is a modality of the finalisation of those dates. Once those modalities are complete, we will convey it to you."