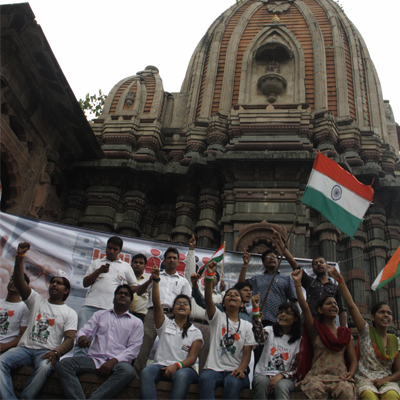 About a month before UPA tenure ends, the government is making efforts to put in place the structure of the anti-corruption body Lokpal.
Prime Minister Manmohan Singh is planning to convene a meeting of the Lokpal Selection committee on April 27 or 28. Sources said the two dates are being considered in view of convenience of its members, including the Leader of the Opposition Sushma Swaraj who is busy campaigning in her Lok Sabha constituency Vidisha in Madhya Pradesh.
Besides the Prime Minister, the Selection committee includes Leader of the Opposition in Lok Sabha, the Speaker, the Chief Justice of India or his representative and a prominent jurist. The committee had met once in February during which Swaraj expressed her opposition to the nomination of jurist P P Rao as one of the members of the panel, alleging he has been a Congress loyalist.
Sources said the government is keen to complete the process of setting up the Lokpal before it demits office, failing which its seriousness on the issue would be questioned. If Swaraj has any objections, those would be recorded, they said.
The process of setting up the anti-corruption watchdog following enactment of the law in January has run into rough weather as the government and the opposition have been locked in a confronation over its members.