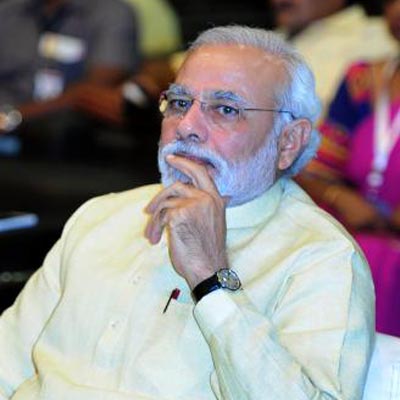 Prime Minister Narendra Modi on Wednesday said that his government is committed to tackle price rise and inflation, and will ensure that no one stays hungry in the country.
"We have to tackle the price rise and inflation. It is not because we have promised it but because it thinking and commitment to ensure that the poor gets food," said Modi while responding to President Pranab Mukhejee's address to the joint session of the Parliament on Monday.
Highlighting example of Sikkim, Modi said, "Sikkim is a small state but it has taken an important step. Soon, it will become the first in India to be a fully organic state. All products in Sikkim will be organic." He also said that the North-Eastern states can be developed as a hub for organic products.
Explaining the concept of 'Rurban' cities, Modi said it has the soul of a village and facilities of an urban city. "If modern technology is provided to the villages, than people will not leave their homes and travel to cities. There may not be good teachers or school in the villages but technology enables us to teach children in villages through satellite," he added.
He also said that skill development should be a priority for the government, and need to concentrate on it. (ANI)