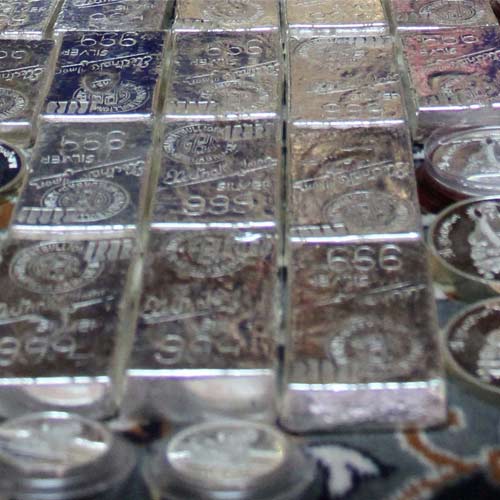 Beware Gods! Even you too could be cheated by your creation. Around 43 kilogram of gold and 57,000 kg of silver offered by devotees to the revered shrine of Shri Mata Vaishno Devi at Katra has turned out to be fake.
An RTI query has revealed that for the last five years, the devotees have offered 193.5 kg of gold and 81,635 kg of silver to the revered cave shrine. Of this, 43 kg of gold and 57,815 kg of silver later turned out to be fake.
Shri Mata Vaishno Devi Shrine Board (SMVDB) which manages the shrine, has been sending the offerings to the government which converts the gold and silver into coins that the devotees buy as precious souvenirs.
"The Shrine Board has developed gold and silver coins of guaranteed purity. These coins carry an impression of the holy pindies and are made of gold or silver offered at the feet of the goddess. These coins are available at the prashad counter just outside the holy cave and at all the banks at Bhawan. The rates of the coins depend on the denomination chosen and the prevailing gold/silver rates," reads a post on the SMVDB website.
Rama Kant Dubey, J&K president of Vishwa Hindu Parishad, said a system should be developed to check the purity of the precious metals offered by the devotees.
"In Tirupati when devotees offer gold, silver and other metals at Tirupati, the management sits and sorts the things properly. And they detect the fake and original metals there and then. If they (SMVDB) do not have the system they should develop one," Dubey told dna.
Located at the altitude of 5,200 feet in the Tirukta hills, the shrine of Mata Vaishno Devi Is one of the holiest pilgrimage places in Indian sub continent. The yatries have to trek around 12 kilometers from the base camp to the holy cave.
Millions of devotees visit the shrine every year to perform puja at the sanctum sanctorum. Official data reveals that 93.24 lakh pilgrims visited the shrine in 2013. The number was less compared to 2012 when 1.04 crore pilgrims that visited the shrine. Around 82. 35 lakh pilgrims visited the shrine in 2009 while 87.49 lakh and 1.01 crore pilgrims visited the shrine in 2010 and 2011 respectively.