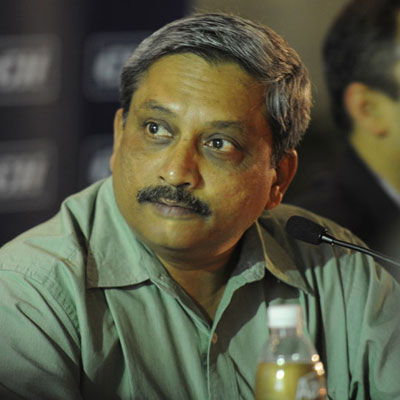 Goa Chief Minister Manohar Parrikar on Monday said he was "shocked" by the lack of development in Amethi, the constituency of Congress Vice President Rahul Gandhi.
"When I went to Amethi, I was shocked. I thought at least basic amenities like water and electricity should be in place in this constituency," said Parrikar, who recently campaigned there for BJP's Smriti Irani who is pitted against Gandhi.
Kumar Vishwas of AAP is also contesting from Amethi, which is considered to be a Gandhi family's pocket-borough.
"Not a single road is in proper condition. There is no proper water supply. Electricity is available only for 3-4 hours," Parrikar said.
"The MP who talks of leading the country should take care of his own constituency first. Someone who could not concentrate on his constituency, how will he look after the country?" Parrikar said.
Only 51% of the MP's local area development funds in Amethi had been utilised, he claimed.