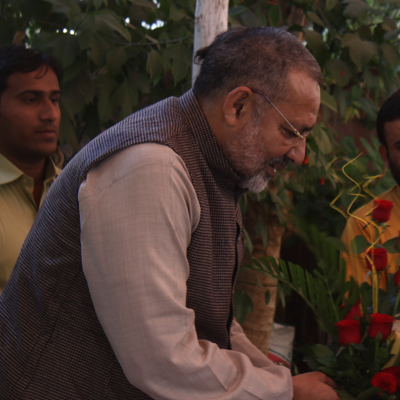 Calling the robbery at his place a 'political conspiracy', Bharatiya Janata Party (BJP) leader Giriraj Singh on Wednesday said the money burgled from his house is not his but belongs to his cousin.
"The money which was burgled from my house is not mine but my cousin's. He is going to clarify it to everyone. All this is a planned political conspiracy against me," said Singh.
Yesterday, four persons were arrested in connection with a burglary in Singh's house in which Rs 1.14 crore cash, 600 US dollars, gold and silver jewellery and six luxury watches were purportedly stolen from there and then recovered.
The four accused including the Nawada MP's bodyguard, domestic servant, apartment security guard and another accomplice entered his flat yesterday when he was away in Delhi.