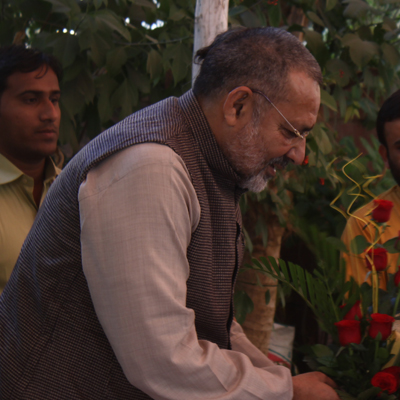 Bharatiya Janata Party leader Giriraj Singh on Thursday said the alliance between the Rashtriya Janata Dal and the Janata Dal (United) smacks of frustration and opportunistic politics.
"This decision is a product of frustration. It is indicative of opportunistic politics," said Singh.
BJP leader Nand Kiushore Yadav said that the parties had already formed an unofficial alliance during the elections.
"They had an unofficial alliance during elections only. They wanted to contest against us together but still they couldn't defeat us," said Yadav.
"The drama has just started. I think Nitish ji should now refrain himself from talking about morals and principles," he added.
Earlier in the day, the RJD announced its unconditional support to the JD-U government in Bihar, which is headed by Chief Minister Jeetan Ram Manjhi.
A trust vote is scheduled in the state assembly for Friday.