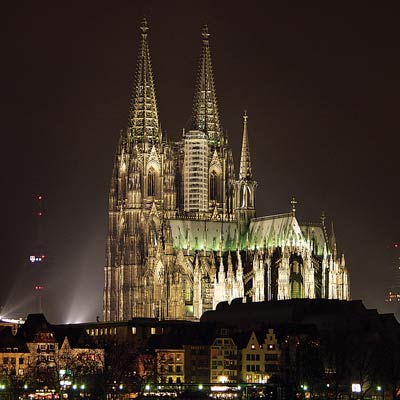 Germany, one of the three most-visited places in Europe for Indian, plans to grow this traffic of travellers by about 10 per cent this year with a focus on its heritage sites.
The German tourism department has budgeted 5 lakh euros for promotional activities in this respect, officials said on Tuesday.
"Germany is known not only for its excellent cars and high tech, but even more for its heritage – a vibrant, reunified Berlin, modern designs and magnificent monuments that have stood the test of time, like the castles in Potsdam and the Cologne Cathedral," said Michael Steiner, German ambassador to India.
There are 38 UNESCO world heritage sites in Germany, 36 of them cultural and two natural. Among these are also the top three heritage sites in Europe.
Last year, more than 615,000 Indians visited the country. The plan is to increase that by 8-10% this year and towards this it will spend an equivalent of Rs4 crore. That might not be so difficult after the 5% growth they managed last year.
Germany is a busy high-end business destination with many travelling about on leisure.
"We have been consistently placed among the top three most popular destinations in Europe, for visitors from India," said Romit Theophilus, director, sales and marketing, GNTO India.
"Our promotions are focused on increasing cultural diversity and supporting cross-cultural dialogue between Germany and other countries across the globe. We hope to bring back fond memories of the country's past history," he said.