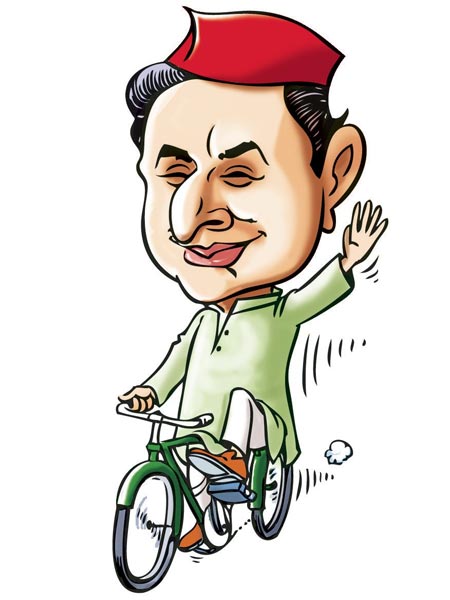 Lok Sabha elections which are just round the corner has turned into a "battle of carnivores", as Uttar Pradesh Chief Minister Akhilesh Yadav on Tuesday hit out at prime ministerial candidate of Bharatiya Janata Party (BJP) Narendra Modi over Gir lions versus Hyena taunt.
Modi while addressing a rally in Bareilly district of Uttar Pradesh had mocked at Yadav saying that his government was unable to handle lions in Gujarat. The Yadav-led Samajwadi Party government had earlier requested the Gujarat government for a few Gir lions in 2012.
Last year, the Uttar Pradesh government had received the approval of the Central Zoo Authority to set up a lion safari in 50 acres of forestland.
Meanwhile, Yadav while addressing a news conference in Lucknow said his government also gave Hyena in return of Gujarat government's courtesy.
"It is correct that they had given lions and has made an announcement about it. I have now taken name of only one animal, Hyena. We have a list and there should be civility in politics. If he has given something then we have also given them something in return. One name we have taken, that is, we have given Hyena and you should tell us names of other animals also," Yadav said.
Commenting on the general elections, Yadav exuded confidence in his party.
"Samajwadi Party will achieve victory in every phase of election. You will get to see that the party will achieve victory in the first phase on April 10," he added. (ANI)