In more trouble for the BJP president Nitin Gadkari, the Income-Tax department, in its preliminary investigation report on his Purti Group, said most of its companies registered fake addresses.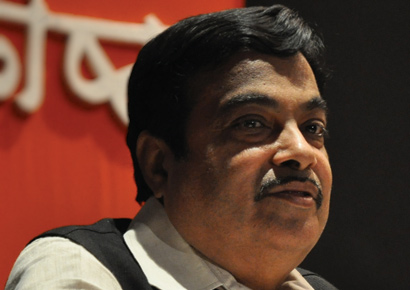 A week after conducting an open inquiry on the premises of companies which invested in Purti Sugar & Power run by BJP chief Nitin Gadkari, Directorate General of Income Tax (Investigations) officials today shared the retrieved information with their Pune counterparts.
The Income Tax department had conducted a pan-India inquiry on premises of companies which had invested in Purti Sugar & Power, while it had conducted inquiries at 12 places in Mumbai.
"It was the Pune DG who sought our help to conduct the inquiry. So, after the inquiry, we have submitted our findings to the Pune DG, which will investigate the case further and will submit their report to the appropriate authorities," an I-T department source said.
The Income Tax department's Mumbai office also shared recorded statements of 13 people who were mentioned as "directors" in the initial company that was floated.
According to IT department sources, these companies in Mumbai, which were started with paid-up capital of about Rs 2000 to Rs 3000 are fake and inquiries revealed that they did not even find their books of accounts.
Earlier, the IT department had said that people who were mentioned as "directors" are men of no means and most of them are security guards, labourers and astrologers.
I-T sleuths at various locations had also found that offices were being made to look like genuine companies registered with the Registrar of Companies.