..and not every time was it a good new!
The Supreme Court has been very active this past year. It has become something of a judicial activism body; its moral compass not always pointing due north, but nevertheless relentless.
Of the many landmark judgements by the apex court this year, a few will stand out more prominently in the history of this nation, applauding as well as condemning the mighty Indian judiciary.
Here are some of the prominent Supreme Court hearings of this year:
Medicines for all
In a rather heroic move, the Supreme Court rejected the plea of Swiss drug maker Novartis to patent a very crucial drug called Glivec, that is used to treat chronic myeloid leukaemia. This judgement will now allow other manufacturers to make and sell versions of the medicine, thus keeping the costs of the medicine competitive and affordable to the poor.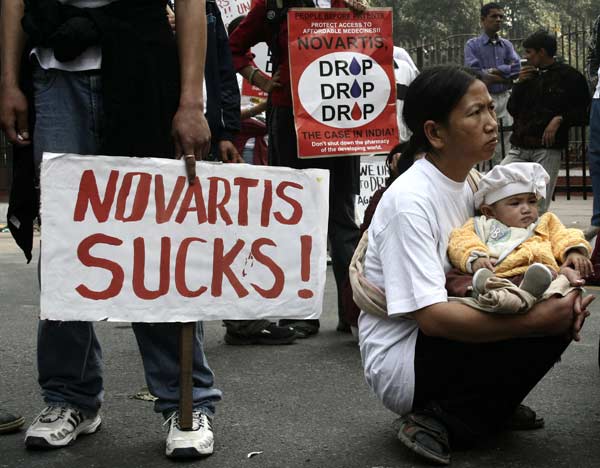 Read more here.
Nuked!
In a move that disappointed many anti-nuclear activists, Supreme Court gave a go ahead for commissioning of the Kudankulam Nuclear Power Plant.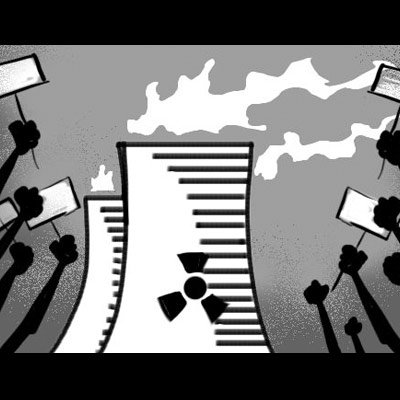 Even as the world moves towards greener alternatives for energy, it was disheartening to have the prime judicial body in the country back a potentially dangerous and high cost source of power.
Criminal netas
A number of Supreme Court rulings of this year show the apex court's keen interest in wanting to proactive measures in the cleaning up the politics of this country. In a landmark judgement from early this year, the SC struck own a key provision in the electoral law that protected convicted lawmaker from disqualification.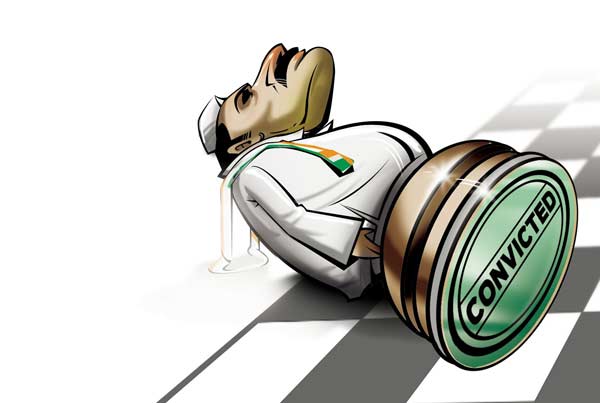 However, this set in motion an extremely intense political drama. The executive body wasted no time in using their discretion to clear an ordinance reversing the Supreme Court's order.
It was what let to the iconic and rather 'filmy' response from Rahul Gandhi that caught the attention of his party member who did eventually 'dump' the infamous document.
Intervention in police reforms
It was a few years ago that the Supreme Court ordered states to implement police reforms. Further emphasis was made for its quick and effective implementation after the Delhi rape case last year.
But the states repeatedly flouting the SC's directions didn't deter its resolve. Chief secretaries of the state were summoned by the higher judicial body to explain its non-compliance of order.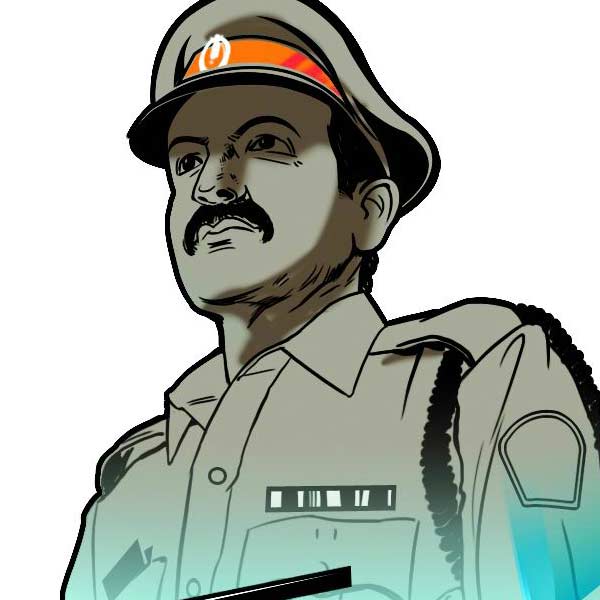 There is general agreement that police reforms will free the police from the whims of politicians, and lead to better policing. So why are states reluctant to implement it despite a SC directive? Click here to read more.
Banning the bar girls
A much debated and extremely controversial issue of banning the bar girls was taken up by the Supreme Court this year. And as things would be, SC extended solidarity to the Bombay High Courts by upholding its order allowing performances in night bars in Mumbai.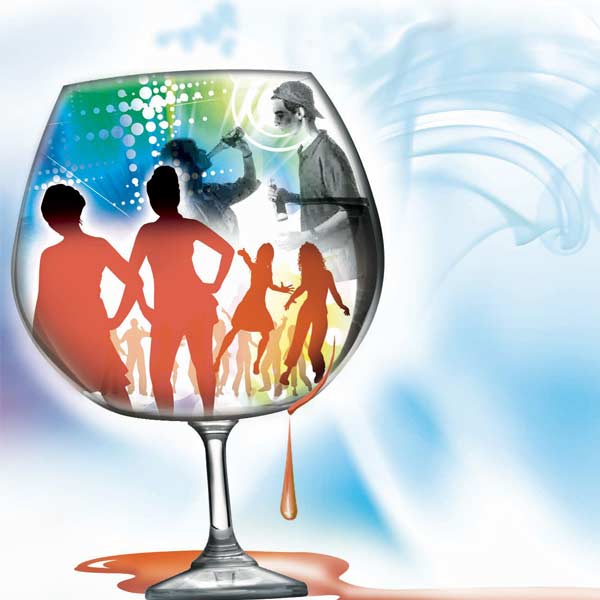 None of the above
After 66 years of independence, the Supreme Court finally stepped in and brought about a major electoral change. In a landmark verdict delivered this September, SC directed the election commission to include 'none of the above' option to electronic voting machines. And a few months before five major state assembly no less, during which it was received with much jubilation with a large number of voters casting their non-vote.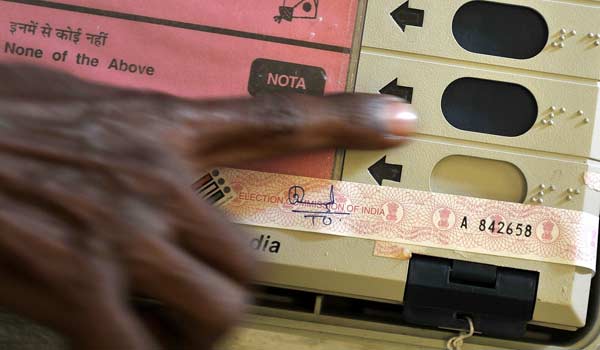 Unfortunately, the Supreme Court edentulated the weapon it provided the voters by rejecting a plea that seeks re-election in case of a majority NOTA.
Beacon lights off
Not ignoring the rampant misuse of bureaucracy, Supreme Court reserves verdict on the use of beacon lights. Putting an end to its misuse by politicians and bureaucrats who flaunt it as a status symbol, the SC referred to red beacons as a reflection of the 'Raj mentality'.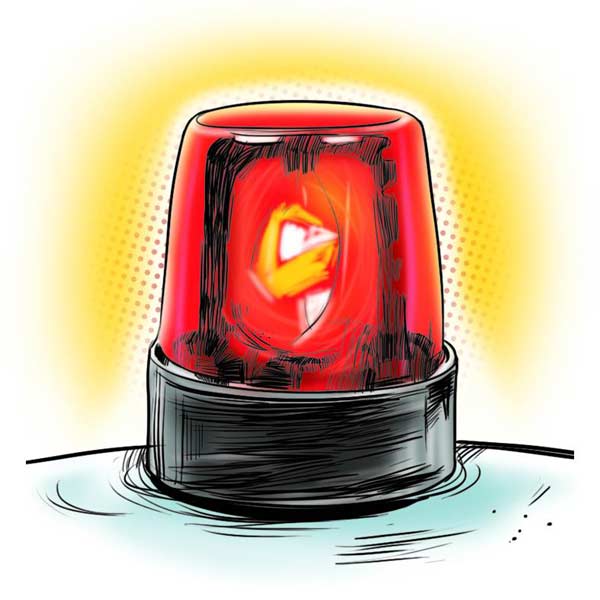 Victory for privacy
The apex court has said it! The bone of contention of many information activist, Aadhaar cards has been declared "not mandatory" for availing government services.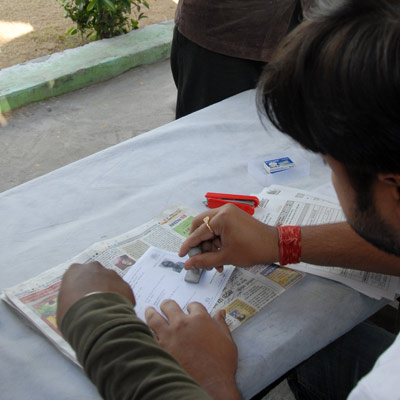 With numerous application flaws the Aadhaar card was far from ready to facilitate its intentional goals. For instance, its benefits stopped short of providing for the homeless. Read here for more.
Ensuring three meals a day
Also being a body that has been known to uphold human rights, Supreme Court also stepped in and suggested policy changes relating to the much discussed food security bill this year.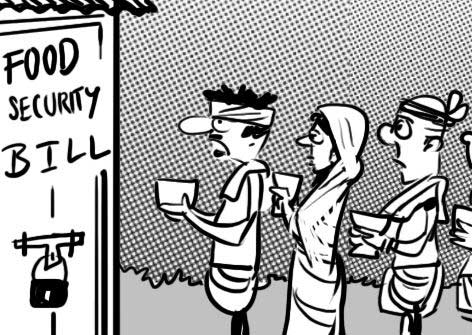 It raised important questions that were being ignored by the governmental lawmakers, such as why there were no rules providing subsidised grains to only those 'below poverty line'. It even gave them directions to prevent wastage of food grains. To read more about the SC intervention, click here
Relief from VAT
Stepping in as saviour of the flat buyers, the Supreme Court said that Value Added Tax (VAT) cannot be imposed on those who purchased homes between June 2006 and March 2010. Builders in Maharashtra were in the process of recovering tax amount imposed by the state government in 2006, when the SC upheld a Bombay High Court decision, providing relief to flat-buyers.
Read about it, here
Saving the bureaucrats
In light of the suspension of IAS officer Durga Shakti Nagpal, Supreme Court took active measures at protecting the bureaucrats. It ordered the centre and states governments to give fixed tenure to bureaucrats. It further asked bureaucrats to not act on verbal orders given by political bosses.
Interestingly, however, it refused a plea on Nagpal's suspension.
Campa Cola saved
In another bat man like move, SC came to the rescue of the residents of Campa Cola compound in Mumbai. A stay order was adjudged to stop the demolition of the buildings till May 31, 2014 giving the residents some relief.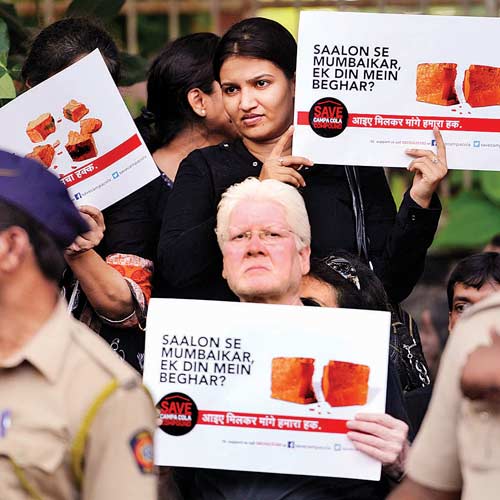 Making FIR compulsory
Supreme Court made the registration of FIR in cognisable offences mandatory. This is an incredible move upholding justice and transparency in an otherwise muddle law and order system of the country. The ruling further states that strict action must be taken against policemen who refuse to abide by the rules.
Read about the judgement, here.
Witness protection
India has always had very vaguely defined guidelines to protect key witnesses in high stake cases. Supreme Court decided to turned things around this year with a demand for immediate steps to protect legal witness.
Especially considering the recent space abuse, threats and attacks on the witnesses on high profile cases, this move accelerates years of activism in the area.
SC's stigma of 2013
All's not hunky dory in the world of Supreme Court! Ending the year on a very dark note, SC's most recent and controversial judgement upheld the criminalisation of homosexuality. In a move that earned them the ire of even their own along with strong reactions globally, SC upheld the draconian Section 377 that criminalises all homosexual acts.