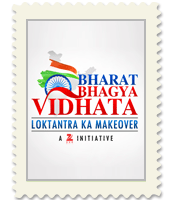 While the country has made rapid strides in various spheres, some of its freedom fighters in their twilight of life lament the "poor governance" and "corruption" in high places.
Ninety-three-year-old Ananta Nath Chatterji, who turned down the government pension meant for freedom fighters, regret the hollowness of today's society and its politicians.
There is a need for another movement of the magnitude of freedom struggle to tide over the moral and political bankruptcy that country finds itself, he said.
Chatterji, who is now battling the old age related ailments, is amongst the few patriots of the state who shunned the pension doles.
"Patriotism still runs in my blood. My elder brother Amar Nath Chatterji was also a freedom fighter. We fought for the motherland. I declined the monthly pension as I am of the view it should not be compensated monetarily," he said.
Both the brothers were arrested by British during the 1942 Quit India movement in Kendrapara and were dumped in the Patna central jail. "I spent two years in jail. I lost my mother as she could not withstand the shock following our arrest," he said.
The spirit of Swadeshi and the zeal to lay down the lives for the country was at its peak at that time, Chatterjee recalled adding that there was touch of spontaneity as people inspired mostly by Mahatma plunged into freedom struggle.
"I was one of them. Mahatma's visit to Kendrapara on May 1934 was a momentous event that created lasting impact. Then I was a school student of hardly 13 years of age. I had dreamt of seeing Bapu. And I saw the father of the nation from close distance. It is the most cherished moment of my life," the aging freedom fighter added.
"Moral values and truthfulness was the order of the day then. But that has fast vanished. Though the country has attained independence, dream of a wealthy, prosperous country lies shattered," he said.
"It really hurts me that to see that people mostly politicians and bureaucrats have now turned self-seekers. There is mad rush to accumulate ill-gotten wealth. The state exchequer is being robbed by these people on a daily basis. As a result the select brand of affluent gentries are getting richer while poor are getting poorer," he said.
"This is not the India that we had dreamt and envisioned of while fighting against the mighty British," he said.